Here is an absolute fav from a recent Denver newborn  + family portrait session: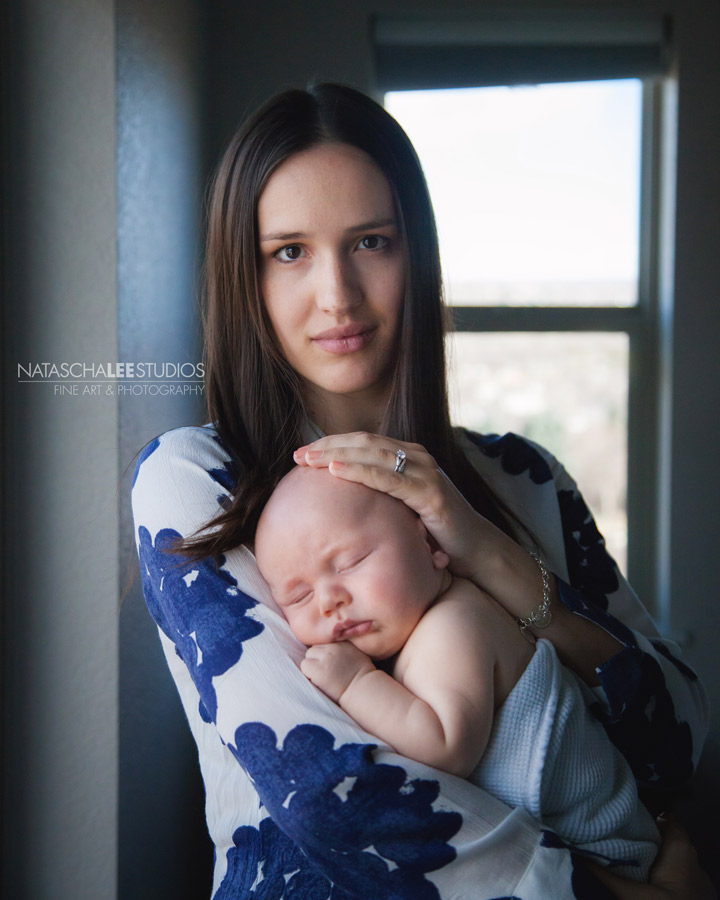 Erin (above) came for her viewing session – She told me she was so excited that she couldn't sleep the night before. 😉 We did the shoot in her fabulous, light-filled custom designed (by her) home, but we met for the viewing session @ my studio. We opened the wine, had a few snacks and then previewed her images.

After she saw the images for the first time, she said "Oh, I love you and I hate you." (The "love" was b/c of how fab the images were….and the"hate" was a joke, because they were so amazing that it was going to be hard to pick her favorites.)
That's what we do @ the viewing sessions – you get to see the images, you are wowed and overwhelmed (but very happy) and then I help you select your favorites depending on what you are planning to do (wall canvas, album, gifts for others, prints for the office, digital files, etc.). It can take 1 – 2 hours to do this, but you'll end up with your favorite images in exactly the products you want! I can even superimpose properly scaled images onto an image of your wall. Here is a sample, taken from another family's viewing session: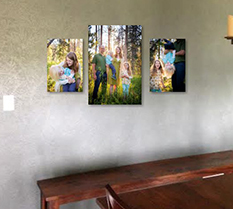 I had one of my personal favs made up into a matted print as a special thank you b/c this is the fourth time I have photographed her family and I absolutely adore them all. Here is a snapshot of her with it. She loved this image so much she told me it distracted her as she drove home.
Denver Children's and Family Photographer