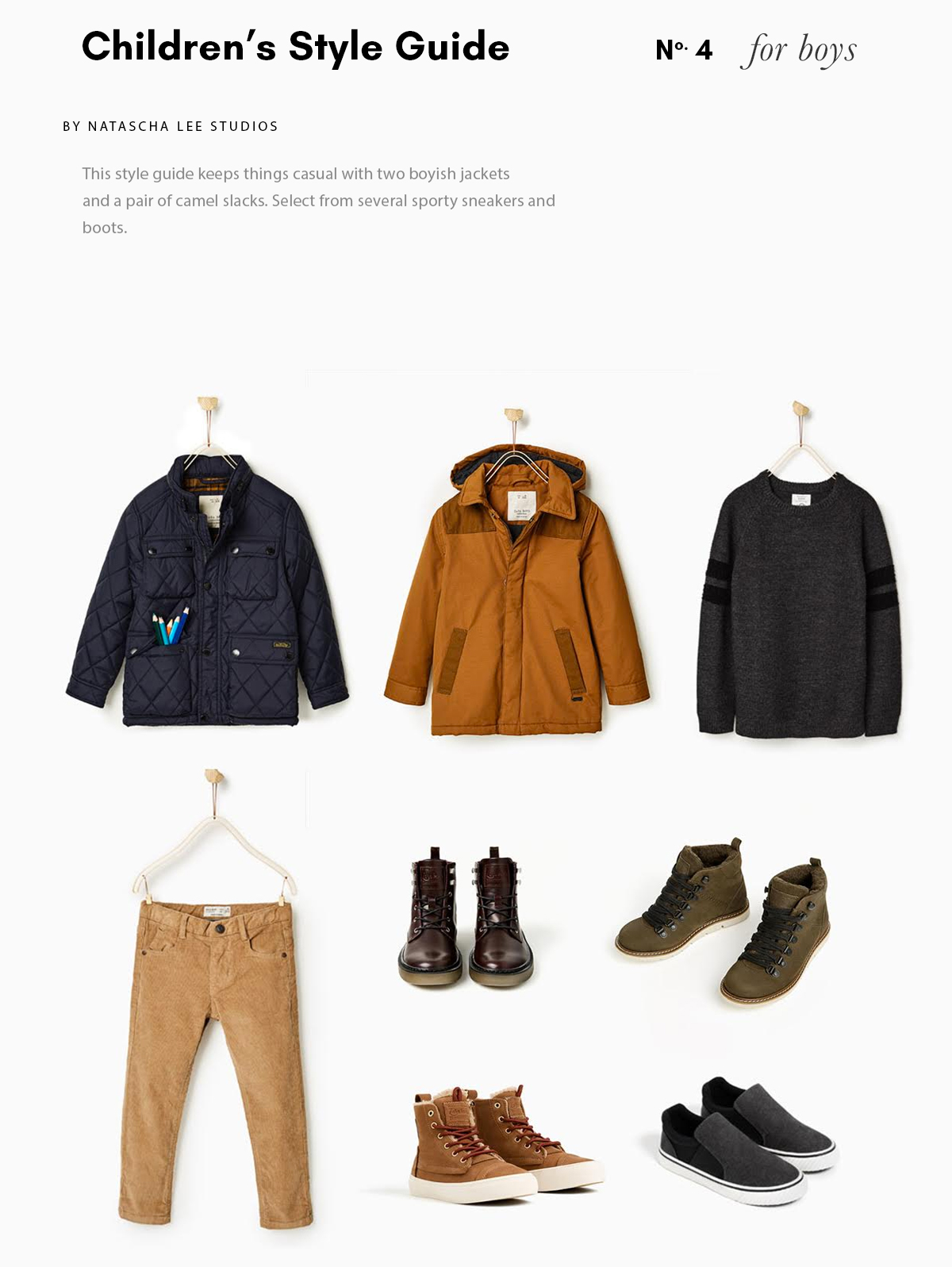 One of the first questions I get, after booking a portrait session is, "What should we wear?"
I have plenty of resources to help you decide – many of my clients even text me photos of their outfit choices, all laid out on the bed or the floor. I know that getting professional portraits isn't something you do every month, so I'm here to help with any ideas or input. Here is another resource to help: A Children's style guide. You can click here for Guide No. 1, No. 2, and No. 3, all for girls. And here are Guides No 4 – 5, all for boys!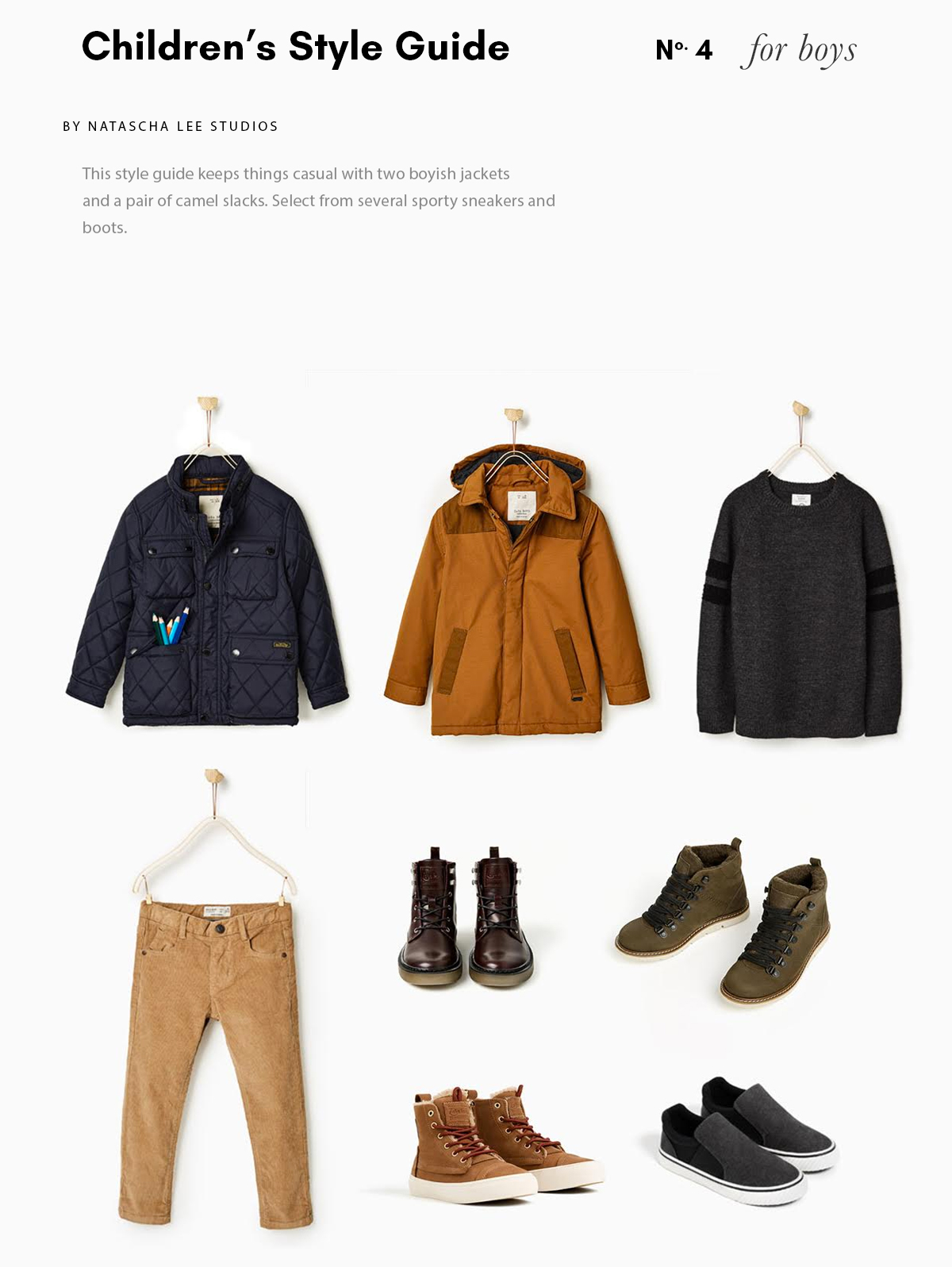 Dress things up with darling suspenders and slacks. Add a cozy cable-knit sweater or sharp tweed coat and finish the look with brogues and a navy tie. Make the look more casual with a knitted beanie.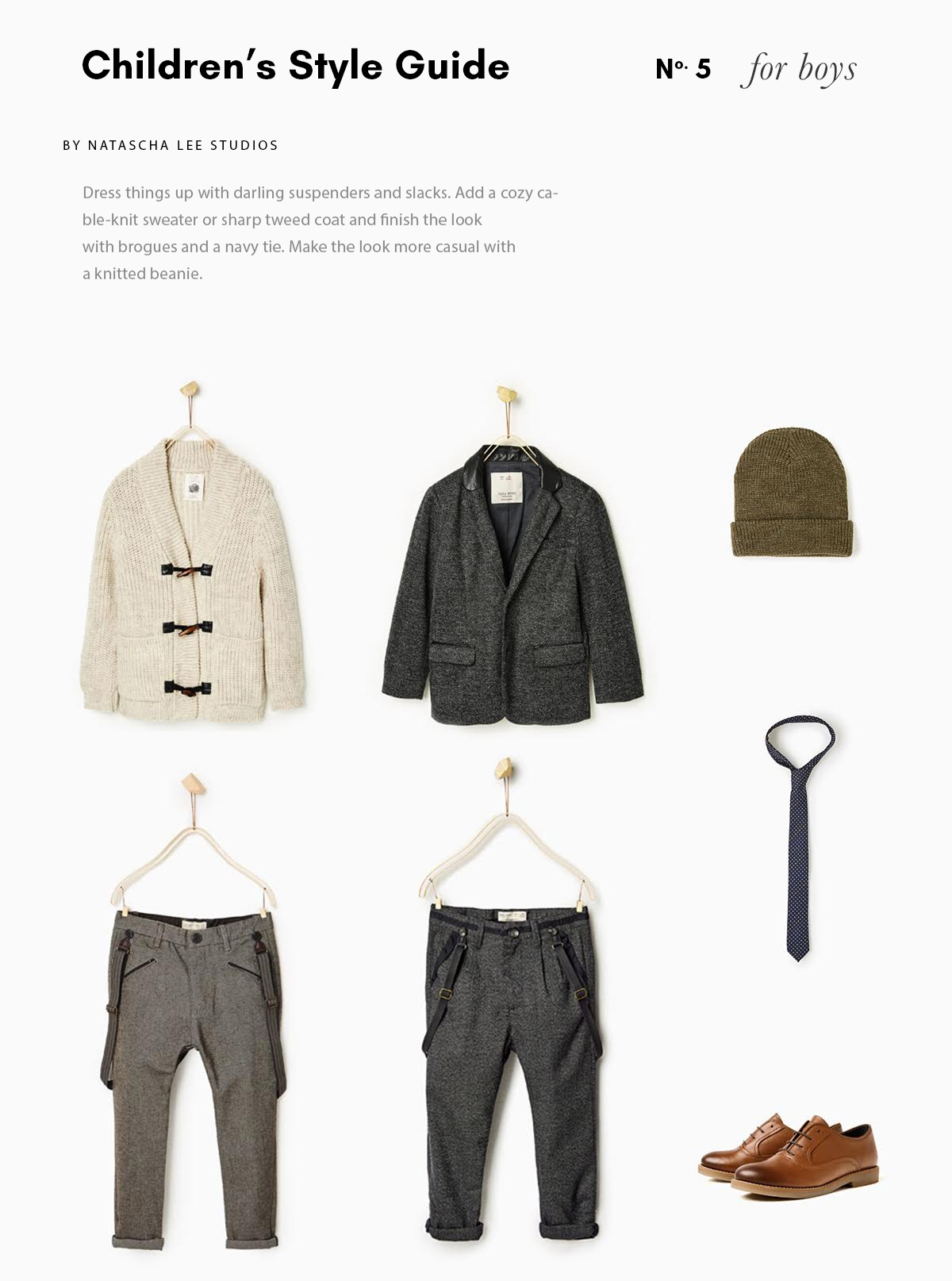 Here is the final guide in this six part series:
"Our final guide is fresh and casual, with classic sweaters, denim and corduroys. Keep the knitwear coming with fun socks and beanies. (Note: we always take the hats for a few shots, too.) Dable in sunny colors and Ralph Lauren(tm)  inspired cardigans.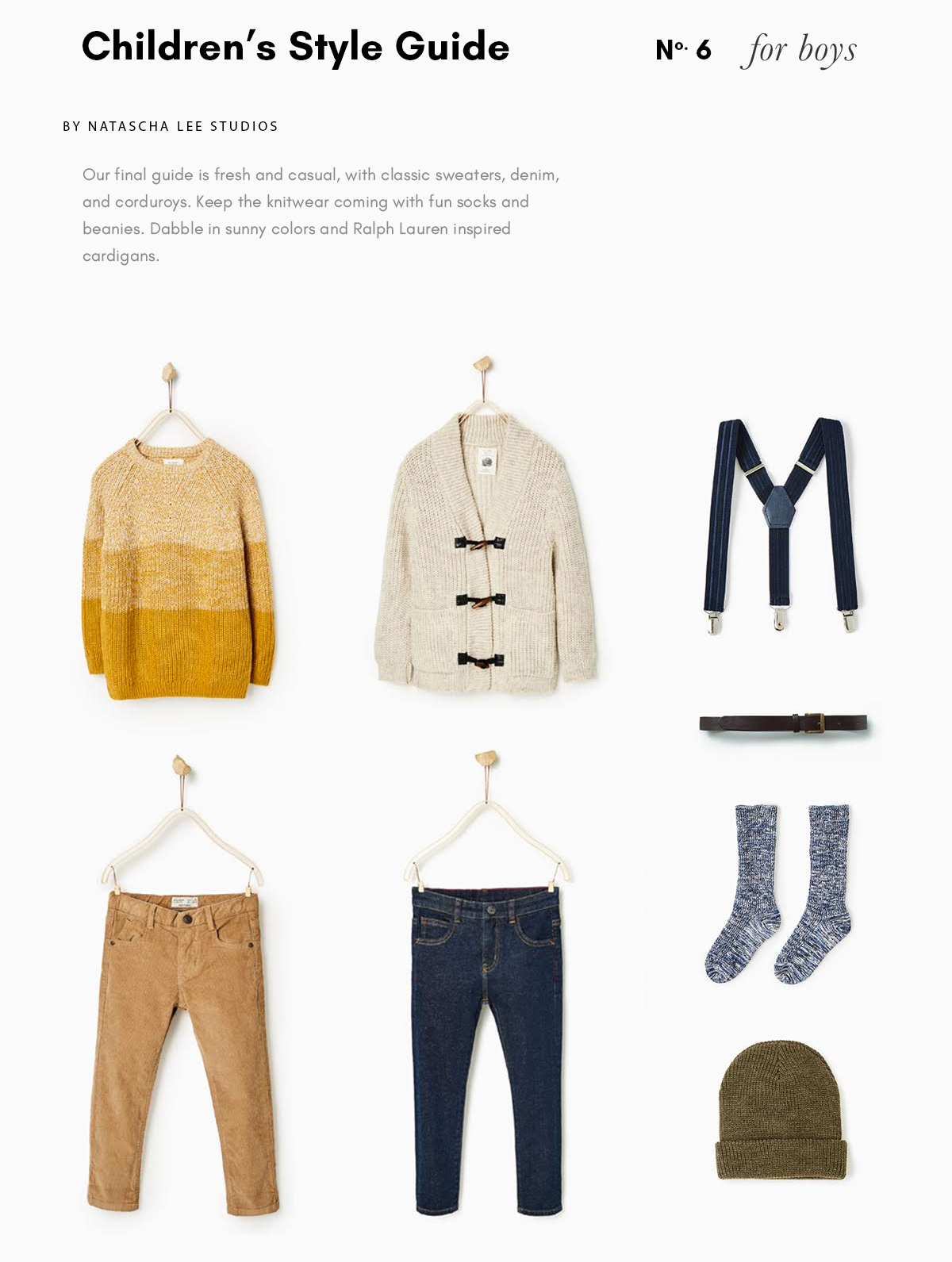 Hope these have helped, and perhaps given you some ideas for your Winter Family Photo Session!