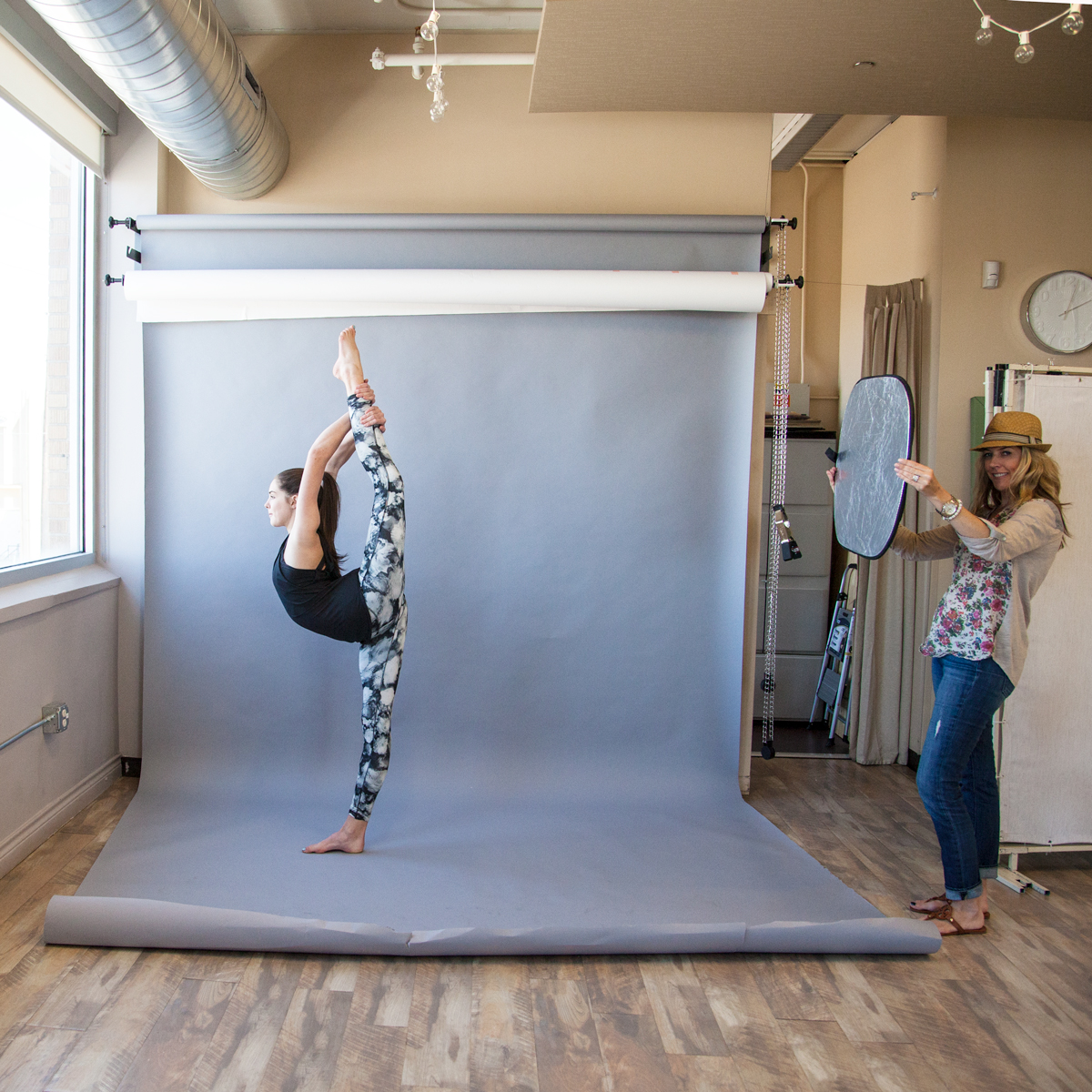 Here is a recent BTS (behind the scenes) photo taken during a teen model photos session.  Mom is so cute and stylish! And she is holding the reflector for when her daughter turns around and faces the other way (not for this particular shot.)
This was a super fun session we did Sunday afternoon @ my studio.  Her daughter is into competitive cheer and is, as you can see, crazy flexible.  They brought tons of cute clothes and we had a blast picking our favorite 3 outfits for the modeling session.
If you are looking for a great gift to give your teenage daughter, give her a modeling photos session! Even if she doesn't want to pursue modeling, it will be an amazing experience and she'll have some fab photos to share on IG or Snapchat. Plus, you'll have great photos that celebrate who she is today, in all her lovely teenage glory.
Many of my Denver child and teen modeling clients have not done this before, and I provide plenty of tips on how to prepare, what to bring, clothing advice, etc.
Most importantly, your teenage will feel on cloud 9 after the experience. B/c it's always about the journey as well as the destination, right? So the actual session is a blast, and then you get photos that Wow you in the end. Win/win! 😉
BTW, this gal's mom was super smart – she was close by, but she never made suggestions on what her daughter should do during the shoot. That's a tip I share with parents – teenagers are their own person, and they would rather not have their parents directing them during the shoot. (That's what I'm there for!)  Even when you are picking out clothes, bring some outfits that you like and some that they like. You'll end up with a great mix of photos that you love, and also photos that reflect their true personality.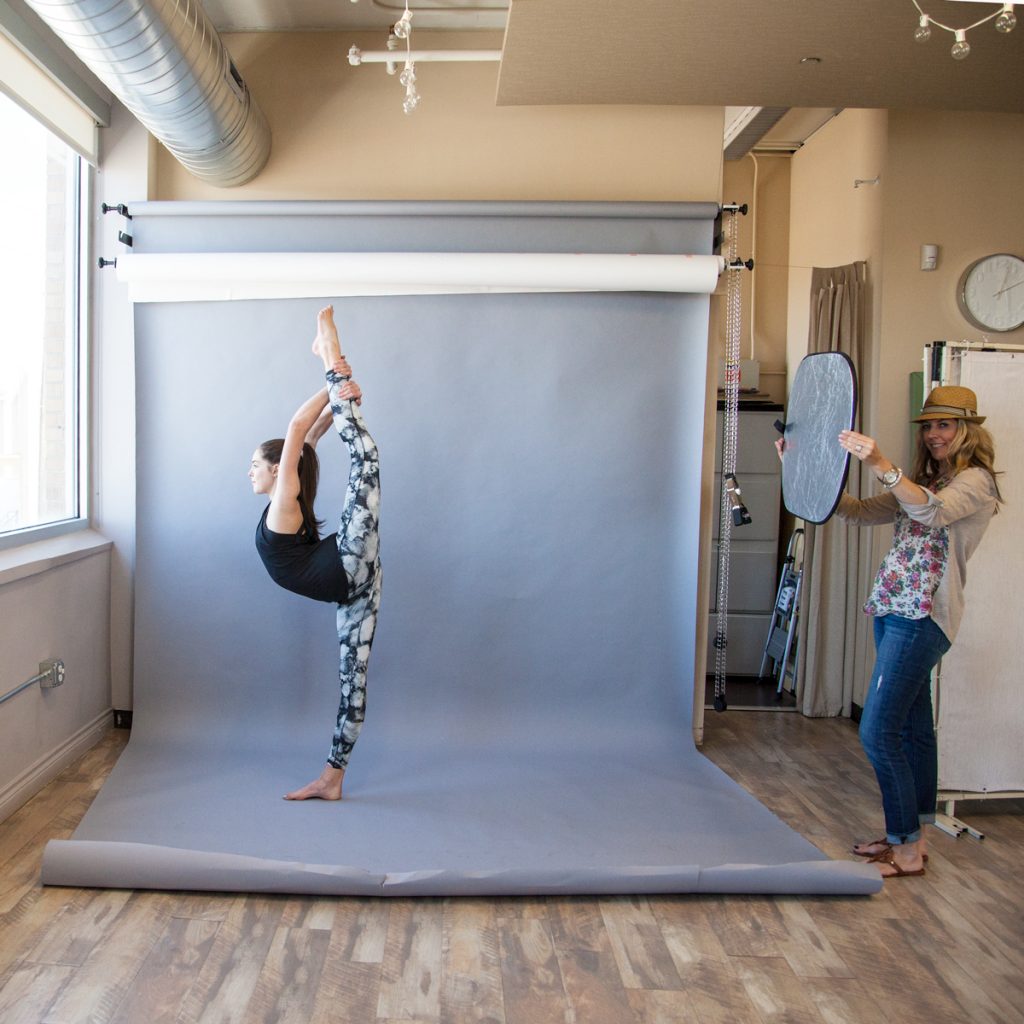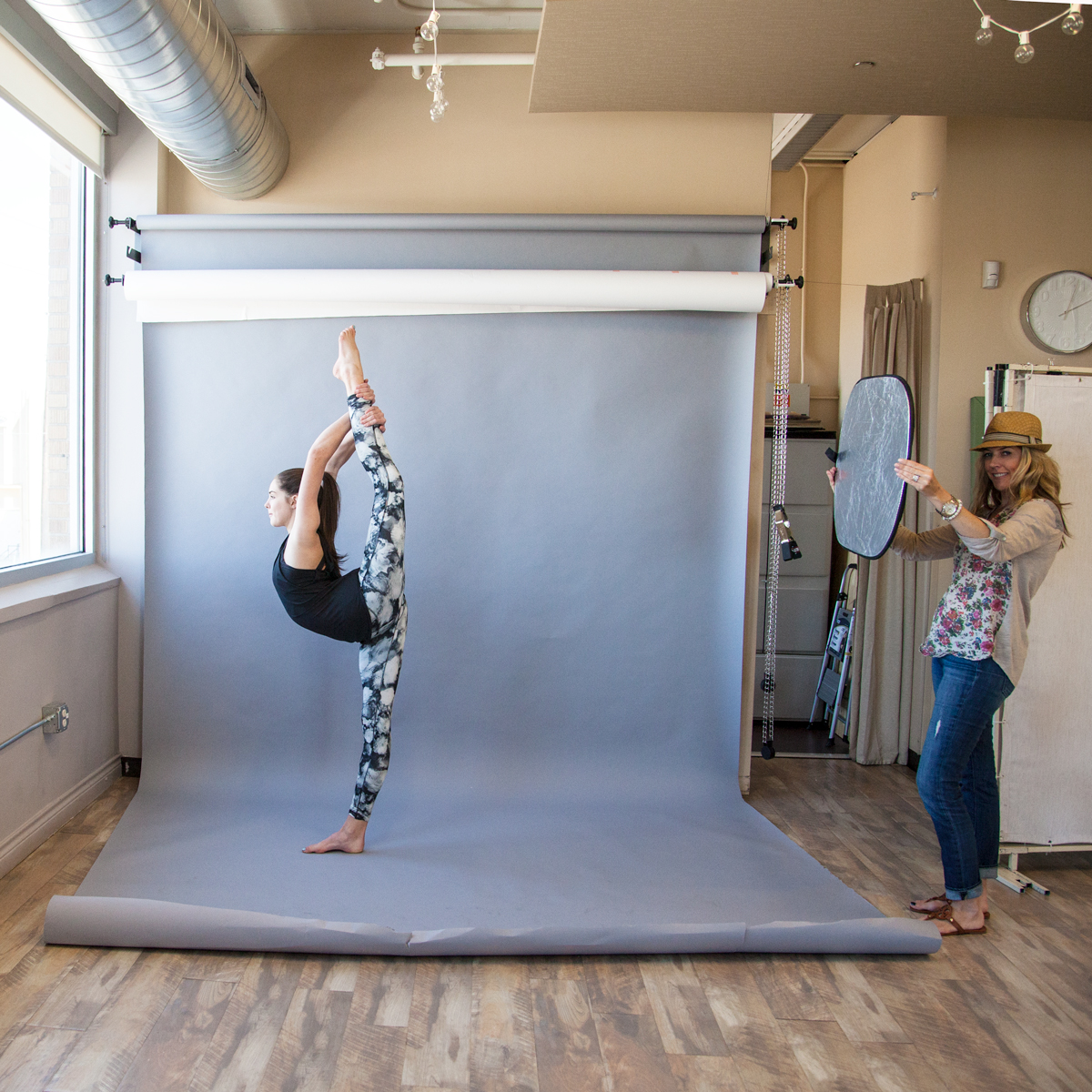 Denver Teen Model and Cheer Photographer