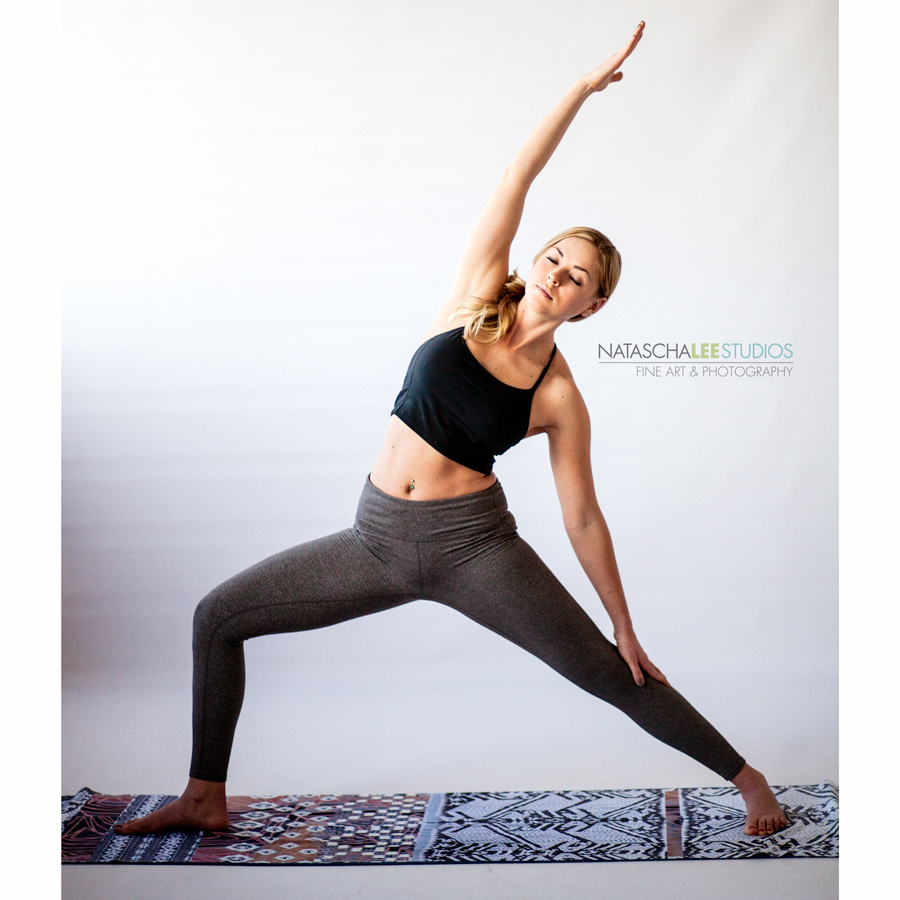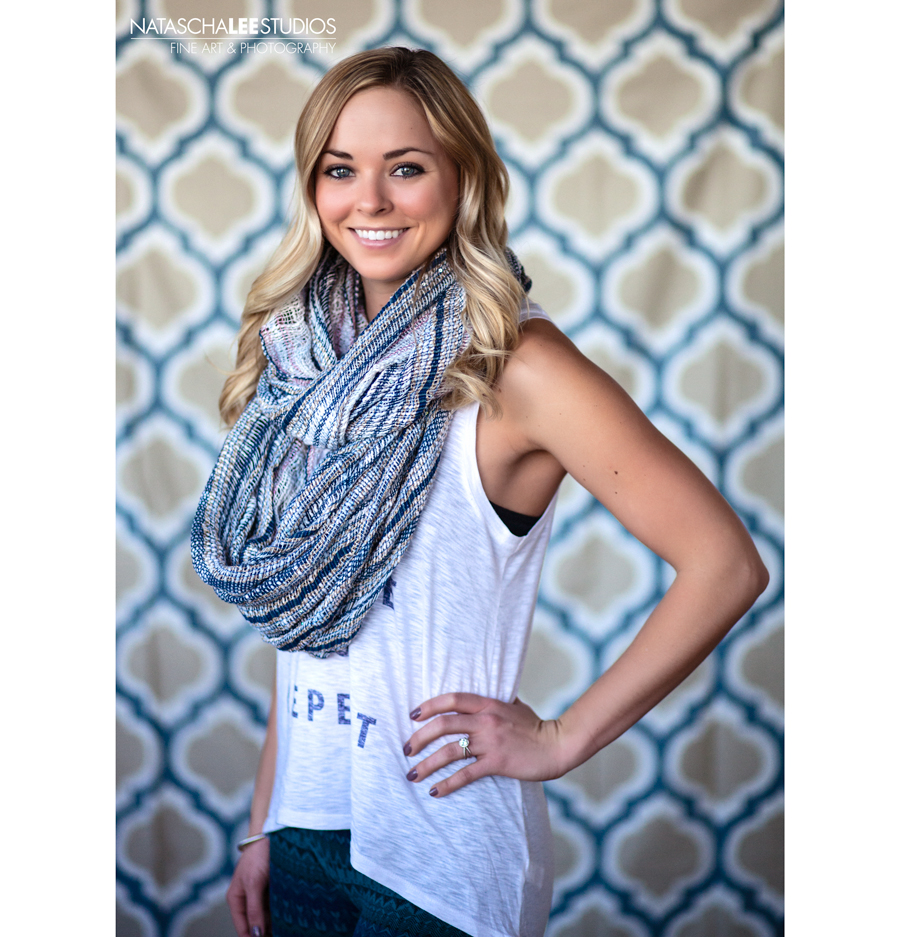 Happy New Year from your Denver Yoga Photographer! I can still say that even tho' it's already Jan 25th, right?
January has started with plenty of Denver Yoga Photography and here is one of my favs: I'm thrilled to introduce you to Macy of Hungry Yoga, a local Denver Yoga Teacher and Small Business Owner. Macy was so so cute. A little backstory – I usually have people give me two or three levels of smiles when I do then portraits- small smile, medium smile and big smile. That's because it's hard to keep a big (real) smile on your face for an entire photo session. And also because it's interesting to have a variety of expressions. Miss Macy is so darn happy that she told me "I just can't smile small." I love it! Big heart, big smile.
Here is a bit more about her, her Denver business, and what it was like to have a Yoga portrait session with Natascha Lee Studios:
1. Macy, tell us about yourself and your business:
Hey There ; ) My name is Macy Migchelbrink and I love teaching yoga, eating psychology, and lifestyle design. My personal business is Hungry YOGA, where I coach specifically women who emotionally eat or binge eat, develop a positive relationship with food and body through mindful movement, healthy thought patterns, and lifestyle changes. I also teach private therapeutic yoga at Ascent Therapy Clinic, employee wellness yoga at the City of Lakewood, chair yoga at Concordia Assisted Living, and Teen Yoga at Maha Soul Yoga Studio.
I believe that every BODY can do yoga, a person just has to find the right teacher and class that works best for them, at that stage in life.
2. What do you love the most about your job?
I love helping people feel better in the present moment. Seeing instant relief without giving a person anything outside of themselves; just their breath and body, is super powerful. I'm grateful that I get to work in so many different places around the beautiful city of Denver. I have students as young as 14 and as old as 93. Working in a physical therapy clinic allows me to take a more therapeutic and medical approach, and teaching teen yoga allows me to be more fun and playful. My biggest passion is helping women develop a positive body image and learn how to love food again!
3. What is your favorite style of yoga and why? Are there certain yoga teachers that you love and/or influence you?
My training at Yoga Garden SF empowered me to teach my own style of yoga. Their alignment-based hatha yoga teacher training originates from the teachings of Krishnamacharya, the teacher of B.K.S. Iyengar (Iyengar yoga), Pattabhi Jois (Ashtanga yoga) and T.V.K. Desikachar (viniyoga). This gave me a solid foundation of technical excellence combined with philosophical depth, enabling me to teach from my heart center.
I have to give credit to my first teachers Sonya Genel, Jonathan Issac, and Jean Mazzei for giving my the strong teaching foundation that I have.
Kathryn Budig has always been a powerhouse inspiration to me "aiming true" to my highest self, and I've attended many of her classes and workshops the last couple years at Yoga Journal LIVE in Estes Park, CO and whenever she's in the Denver area I'm sure to support her.
Lastly, one of Denver's finest teachers Lindsey Gonzales and her business Breathe on Board is someone who I have started to follow, like, and take her classes. She's a teacher and trainer at Kindness Yoga, my home studio.

4. During the session, what was your experience like?

Natascha was awesome! She made me feel super comfortable in front of the camera, and told me exactly how to prepare properly for the shoot. She is very down to earth, and amazing at what she does. I loved the fact that she wanted to take some selfies with me too! I will recommend her to anyone that need professional photography done for their business or family.

5. If you could have any superpower, what would it be?
I would teleport back to the 70s. Yep. Because it was an era full of love, groovy music, and straight hair : )

Reach Macy at:
Phone : 785-626-0048