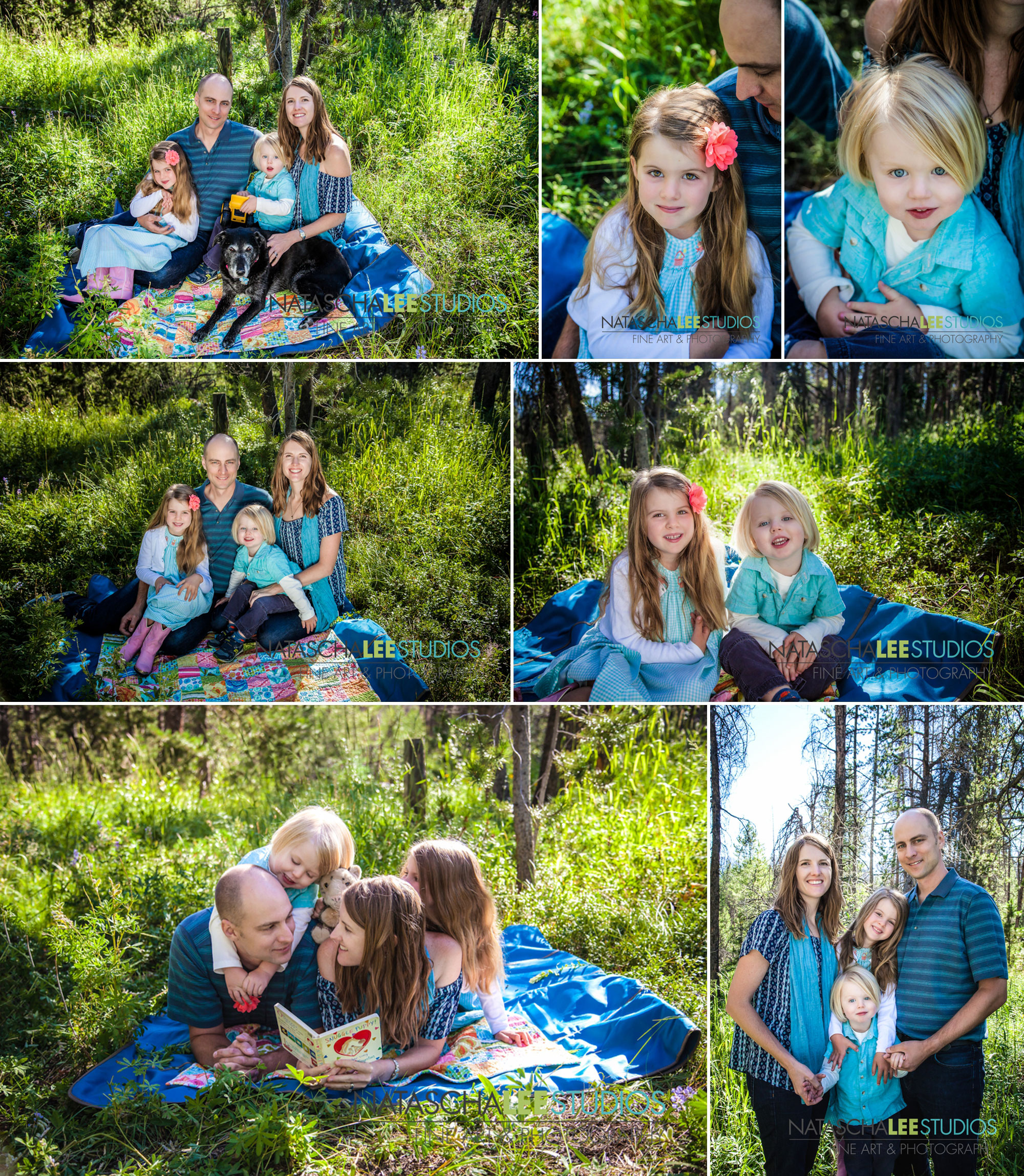 Winter Park Family Portraits: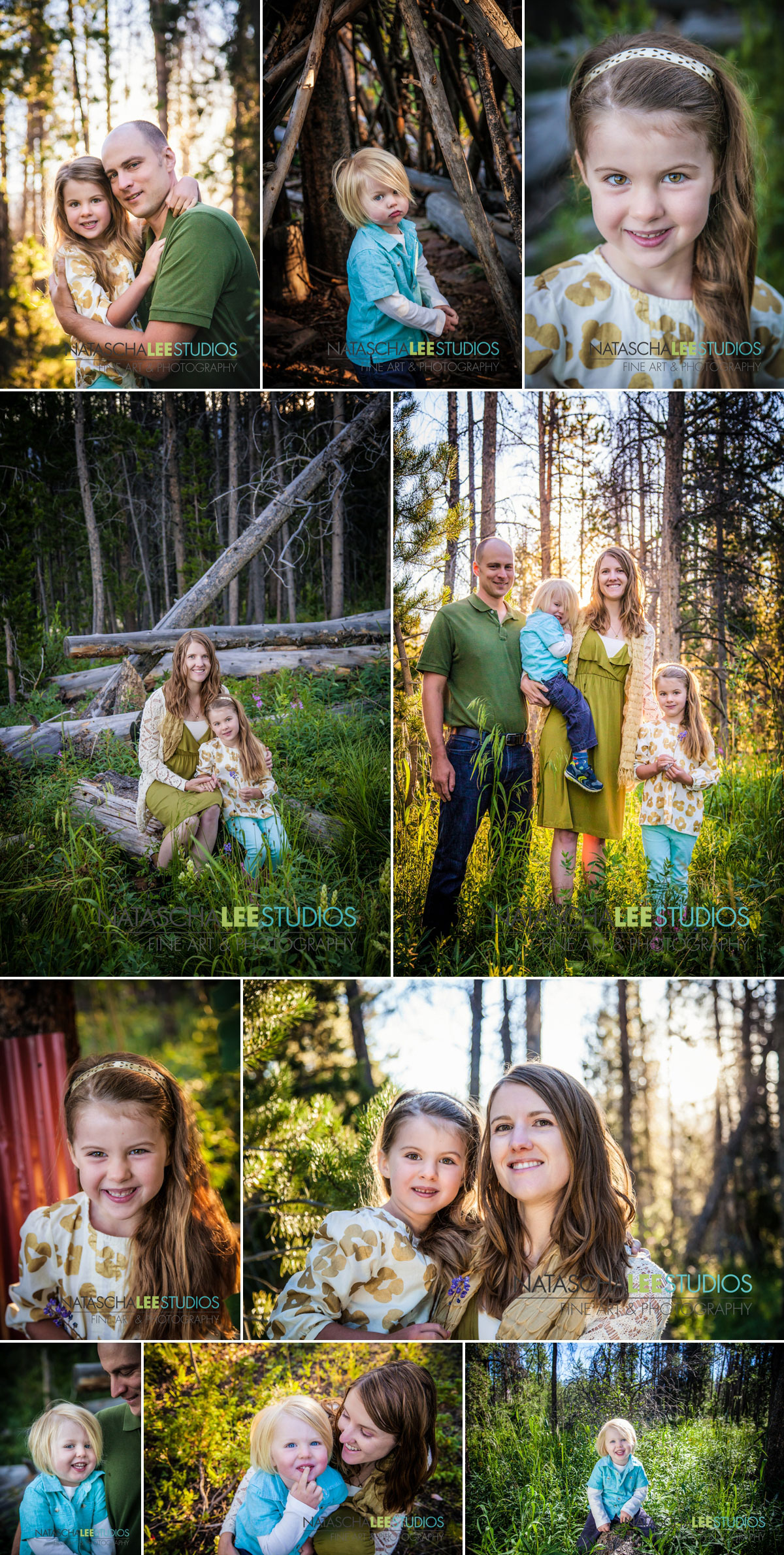 I'm so excited to share these beautiful images with you. They were taken last summer in Fraser near Winter Park, of this fabulous, photogenic and VERY outdoorsy family.  Seriously, who goes CAMPING with a 5 and 2 year old? I'm impressed!
Tell us a little bit about your family?
There are four of us – I'm Sara, and I teach at an arts school. My husband Josh is in technical sales, my daughter Haliey is 5 and my son Sasha is 2.
We love to spend time outside, year round – backpacking, hiking, and skiing. Yes, we really do camp with young children but we have tricks. Like, we hike @ East Meadow in RMNP. My husband goes up to the site with one backpack while I take the kids for ice cream, then he comes back and we all hike in, and he is wearing baby Sasha on the baby backpack.
No, you don't get a lot of sleep when camping w/young kids, but there are so many other amazing experiences about backpacking.
What made you decide this was the time to do a photo session?
We had just bought our mountain condo, and wanted to mark this special occasion, to memorialize this time in our lives. Also, the kids were just so adorable – I wanted to capture both their adorableness now!
Plus, I wasn't getting any younger! 😉
You did a "Super Session", which is offered for families buying images for two or more distinct homes.
Yes, I was excited for the variety that the Super Session offers.
It was intimidating to gather outfits for two different sessions but in the end I loved it. It gave us a variety of images and it really worked well for our young kids because they got a nice break between sessions while they changed clothes, got something to drink etc.
I also liked the different light between the first session when the sun was first coming up around 6am, and the and second session an hour later. Even though the sessions were back to back, there was quite a difference in the light.
 Was there anything you were nervous or worried about before the session?
The kids behavior!  Because my daughter can be difficult and my son, well he is two.
I was also nervous about getting the clothes together.  But Natascha gave me great prep tips, and the "what to wear" links helped.
What made you choose Natascha Lee Studios?
I saw your images on your website, and they matched what I had in mind – very natural, and not staged or posed.
How did the actual  photo session go?
It went great. I loved that Natascha came to us, to my favorite spot in Fraser.
And everyone (even my husband) was engaged the entire time. I think it was Natascha's enthusiasm that got everyone involved. And she kept things moving – we tried lots of different poses, locations, etc.
I was amazed at how well the kids responded to the bribe of a single Smartie candy – not even the whole roll, just a single candy.
(Photographers note: this is my top secret helper. I never bring it out until I have exhausted all the other options, but it works great and it doesn't leave any stains on hands or faces or clothes…that way that chocolate might.)
How about the viewing session? – What did you think or feel when you saw your gallery of images? What did your husband think?
It was overwhelming because there were so many great images. It was great to see them all, very professional presented on the large TV. The viewing session experience did justice to the images.
What do you hope your children will say/feel/think years down the road when looking at these images?
These will be great keepsakes. I hope my kids realized remember how cute they were! And I'm excited to give these as Xmas gifts.
Any advice to other families before their photo sessions?
Really follow N's tip advice. She knew that clothes and kid's behavior were the two top concerns everyone has. She said to dress Mom first and I didn't do that – I dressed the kids first. It all worked out, but I wish I had dressed myself first. When selecting for the kids first, that then limited my choices.
Also, be sure to allow 2 hours for your viewing session, so you can take time to select your favorite images.
If you have a location that is special to you, spend the extra money to have your photos taken at that location – you will love the photos that much more.
Get images now, while your kids are still so cute! And while you are the age you are now. As I said before, we aren't getting any younger!
How did you feel/what did you think when received your final order/had your products delivered? What did your husband think?
LOVED it.  Everyone who sees them says "Wow, you guys look so good."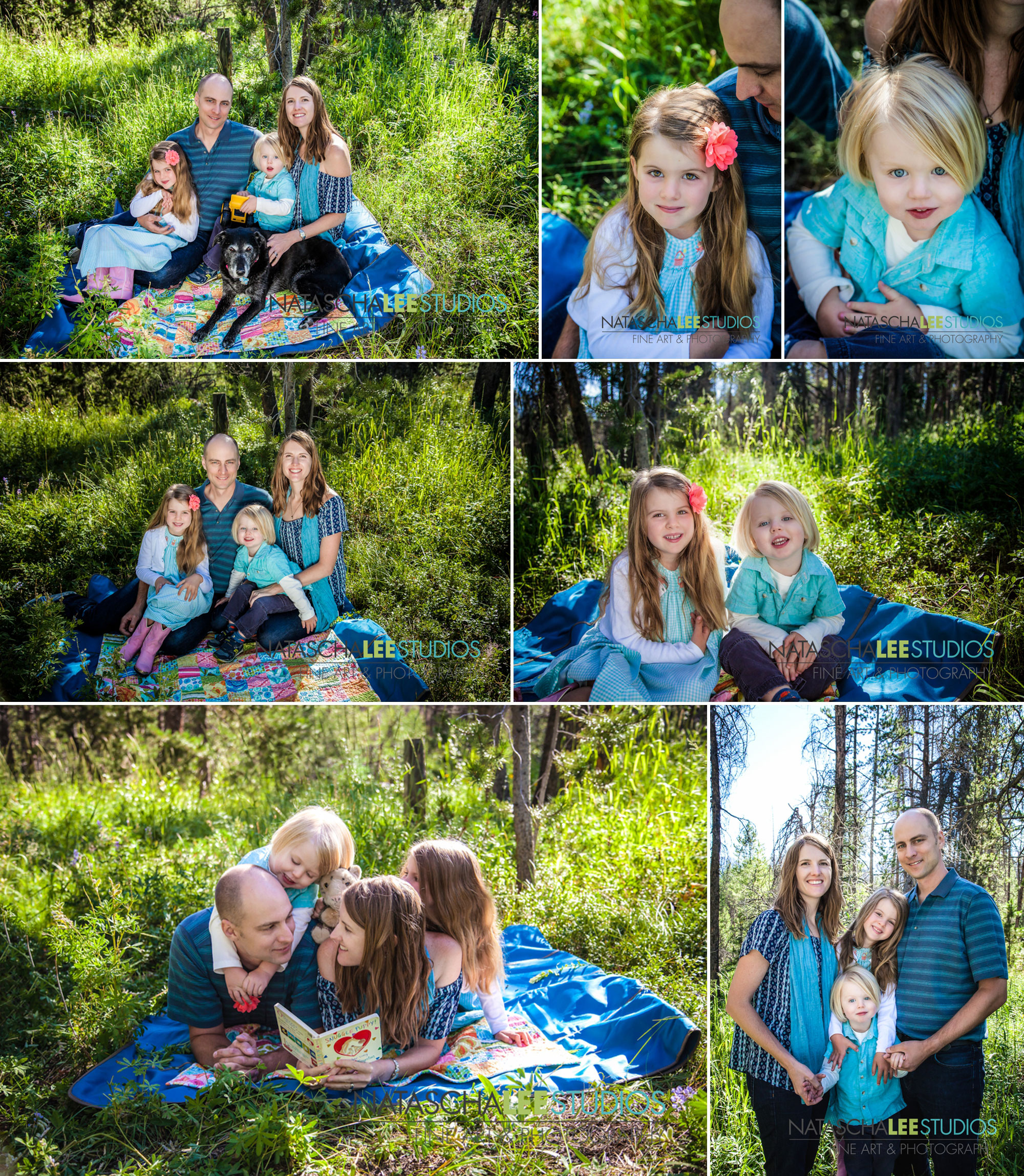 Winter Park Family Photographer
Save
Save
Save
Save
Save
Save
Save
Save
Save