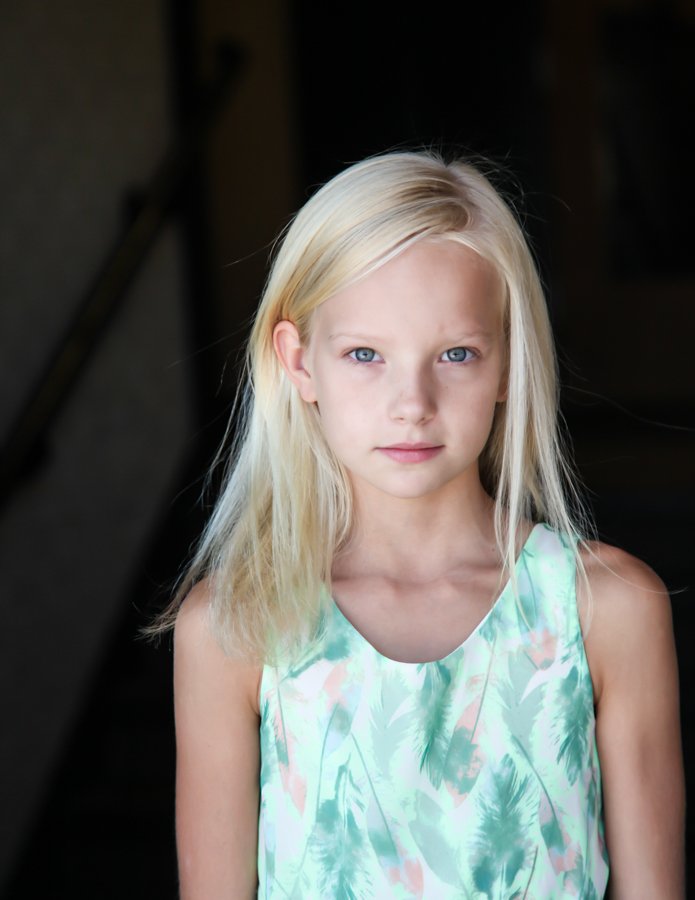 I'm super excited to introduce our Denver Child Model of the Month, Ami B.
My assistant and I had a blast creating her Denver modeling portfolio late last year. Ami (child model) and Sarah (mom) came well prepared to their model portfolio session; Before our shoot, Sarah sent me a link to Ami's IG feed, so that I could see Ami and start getting ideas on what sort of looks we would do for her portfolio. As you can see, her photos turned out FAB! Check out her photos and her interview:

Denver Child Model of the Month – Portfolio and Headshots
First, we'll hear from Ami's mom Sarah, and then we'll hand it over to Ami:
Tell us about yourself, Mom:
My name is Sarah Redd, I'm 33 & I'm from Houston TX. I have 3 children ages 11, 8, and 4. Basically that leaves me with zero free time. When I do find a few moments to my self, I love to cook! Our family is extremely active and we love hiking, snowboarding, climbing 14ers, and trying new restaurants!
Tell us about yourself, Ami: 
My name is Amoris Bigler-Redd (Ami B.) age 11
My  favorite things are distance running in track & field, cross country, and triathlon training! My cross country team is the 2015 USATF XC National Champs! I dream of running a marathon & hope to run the marathon in the Olympics!
Ami what is something about you that surprises people? What do your friends say about you?
People are surprised I want to run so far. Not many kids my age like running any distance. The farther the distance, the better I do. I currently like to run 10k's the best. I love any sport that requires endurance. I just started training for youth triathlons. My friends don't get it I guess. They like gymnastics and dance. My sport is other sports' punishment, but I love it.
My friends think I'm funny and good at acting!
Ami, What made your interesting in modeling?  What sort of experience have you had so far?
I've always wanted to be a fitness model because I have an eight pack, I'm flexible, and I think I'm pretty! I also love working out! I love working on my core and spin class! I feel comfortable in front of people & I'm not shy.
I've had a few modeling opportunities but couldn't do them because it was cross country season. That's my first priority – my cross country running.
Sarah and Ami, why did you pick Natascha Lee Studios for your Ami's modeling headshots?
Wilhelmina, one of the world's top modeling agencies, recommended Natascha Lee Studios because they are the best in town for model headshots!
Ami, was there anything you were nervous or worried about before the session?
Not at all – I wasn't nervous or scared for the photo session. I was very excited!
Ami, how did the actual photo session go? What was your favorite part?
The photo session went great! Natascha and her assistant were very nice and made me feel comfortable. I am a little sensitive to the sun but they explained it's common for kids with light hair and eyes. They had techniques for me to do when I was posing outside so the sun didn't affect my eyes as much.
My favorite part of the session was when I got to pose. I love posing!!!
Any advice to other models before their photo sessions?
Have confidence yourself. Have fun with it and don't worry about anything!
How did you feel/what did you think when received your images?
My photos came out amazing – I was so happy. My parents couldn't have been happier either!
If you could have any superpower, which one would it be and why?
If I had a superpower, it would be to save people. I love to do good things for people because I'm kind and caring!
You can contact Ami and see her full portfolio via her modeling agency at:
http://profiles.wilhelminadenver.com/model/3060/ami