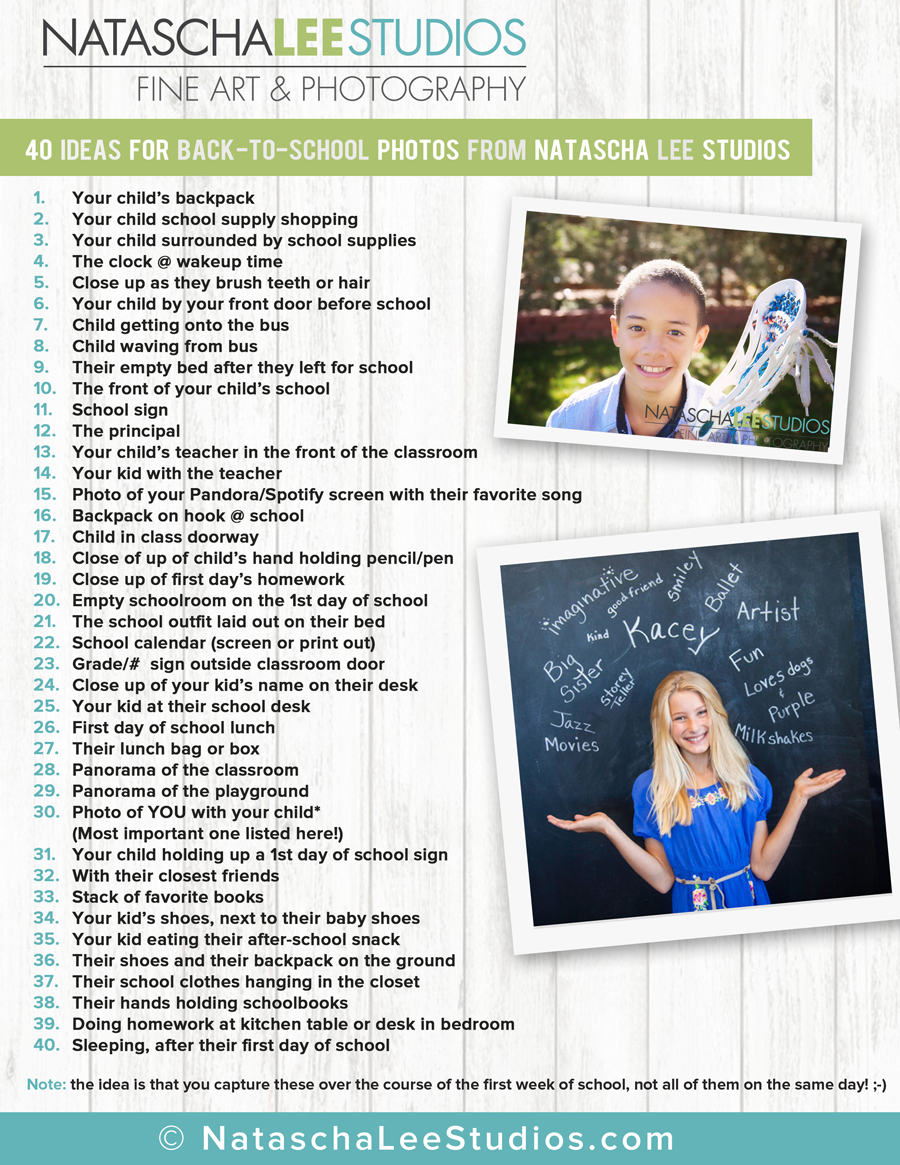 I'm a big fan of traditions, and using photography as one of the way to mark or celebrate them. One of my favorites is back-to school-photos. They can be done professionally, by a friend who likes photography, or even just snapshots you take yourself to mark this point in time. To reflect and celebrate your child as they are today. And, to capture some of that first day of school excitement!
One photo of your kid is great – it's the cornerstone. But if you are looking to capture and portray a more complete picture of this special time in your children's life, or if you are looking for some creative ideas, use this free printable as guideline.
Please use this as just an idea-generator. You'll note that I call it "ideas" not a "checklist". That's b/c almost nobody (including me) is going to do all of them. So, don't look at the list and think that you need to take them all, or take them all on the first day. Pick your 10 favorites and just do those, and spread them out over the first week. Or, do them all at once if that's more your style. Whatever is helpful and fun for you.
Looking for some great ideas for back to school photos? Here is a free printable: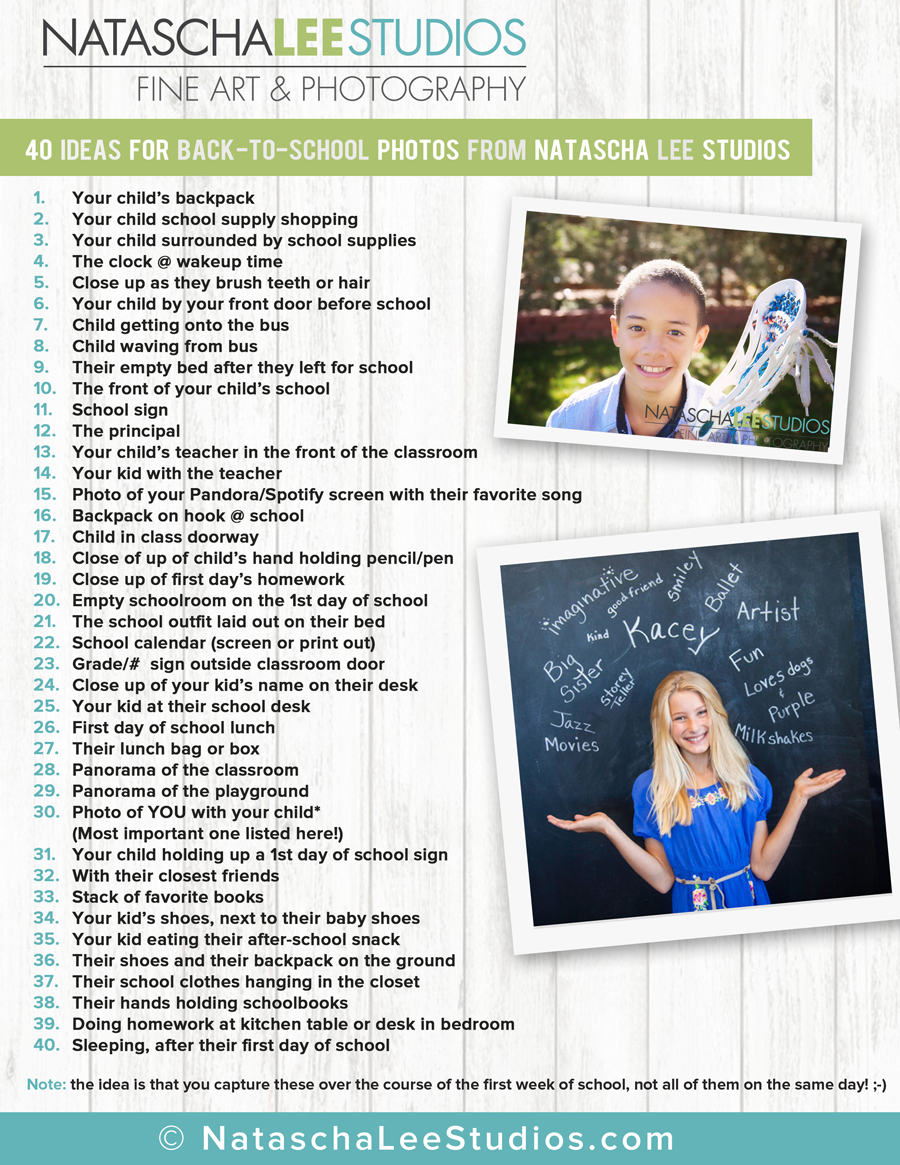 Looking to for a black and white version that won't use much of your printer ink? Here's another version: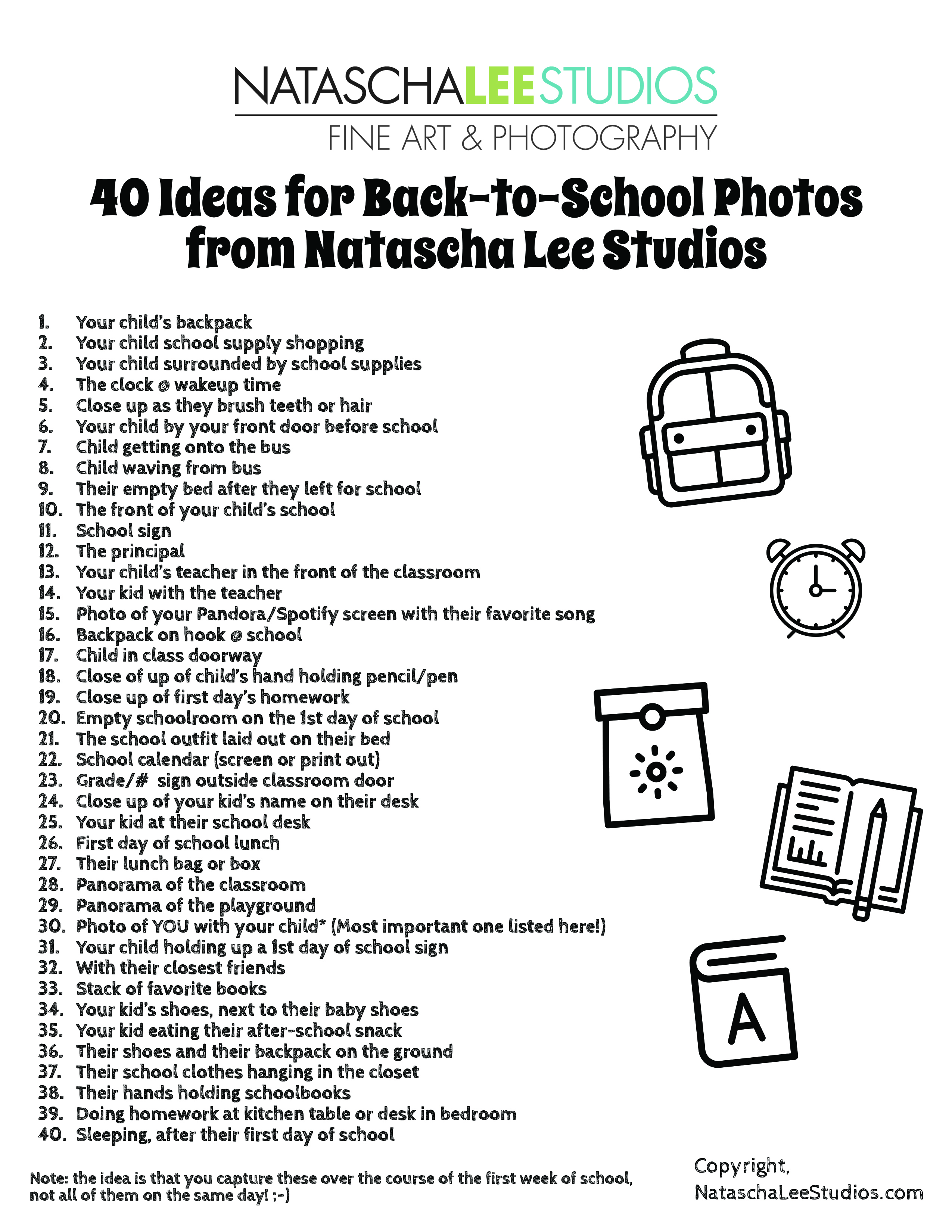 BTW, a while back I wrote an article for  Colorado Parent Magazine  on "Tops Tips for Unique First-Day Back to School Photos of your Kids" You can see that article and my photos here, and check out page 11 to read: "8 Pro Tips for Unique First Day Back to School Photos".
(Note: This is a repost from 1 year ago. I had a request to share it again, so here it is.)
Save
Save
Save
Save
Save
Save
Save
Save
Save