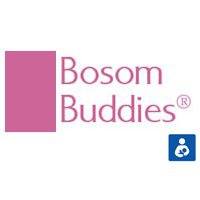 Hello! Brittany here. I'm excited about our 8th Community Spotlight installment.
Here at Natascha Lee Studios, we love small, locally-owned stores that serve mothers. Especially because we focus (pun intended!) on maternity, newborn baby and children/family portraits!
This week we feature Bosom Buddies! A great small business and resource for expecting and new moms as well as women in general! While mainly focused on assisting and providing services for breast-feeding moms, Bosom Buddies has something for every woman. To learn a little more we spoke with co-owner, Sue Petracek.

Sue and her husband bought bosom Buddies in June of 1994 – At that time it was solely for pump rentals. Now, when you walk into one of Bosom Buddies locations you will be amazed at the variety of products: from lotions to bras, and of course (sticking to their roots), breast pumps and every accessory to go with them that a mother could want!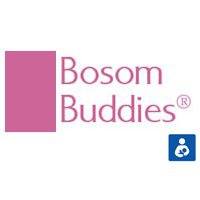 How did you decide to buy Bosom Buddies and become a lactation consultant?

 Having my eldest daughter in the early 70's my husband and I were drawn to breastfeeding. – at this time breastfeeding initiation rates were at an all time low and it was seen as a very counter-cultural 'hippy' thing to do, although we were not. Throughout the years we had owned other businesses and have done other things but this opportunity arose in 1994 and I saw it as a perfect venture to combine something that I had been very passionate about and the business experience I had accumulated over the years.

Bosom Buddies has two certified lactation consultants, Sue and her daughter Robyn who provide lactation consulting for mothers and babies who have questions or who are having problems. In addition Bosom Buddies also offers classes in basic breastfeeding, breastfeeding multiples, returning to work while breastfeeding and a recently added breast pumping class.
You do offer more than breast-feeding pumps and accessories?  Can you tell me about those?

One product that we offer is sports bras for mothers who are nursing. Typical bras that have a S/M/L squish approach do not provide the support that is needed for breast with milk. Bosom buddies found that the sports bras that work best are those with band size and cup support. This is what we now carry and our sports bras now range in sizes and can be found up to a 48J.

Bosom Buddies services do not end when you stop breastfeeding they provide non-nursing bras in a wide variety of sizes. Bosom buddies associates are certified to measure you to help you purchase a quality bra that fits your body.

What is your mission at Bosom Buddies?

Providing good quality, helpful products to allow women to feel better about themselves while also being able to feel empowered in their abilities as women.

Feeling nervous about buying a nursing bra? Be assured that most the bras at Bosom Buddies are tested by a focus group of mothers before they hit the shelves to assure that they fit and are comfortable and practical.
What does Bosom Buddies do in the community?

Bosom Buddies is a strong supporter and referrer of the Mothers Milk Bank in Colorado. This wonderful organization collects, processes and dispenses human milk for babies who cannot receive milk from their mothers for various reasons. Often this can mean the difference between life and death for premature babies.
What a wonderful store. Thank you, Sue, for chatting with us.
Interested in learning more about Bosom Buddies?
Bosom Buddies has two locations – stop in!
Bosom Buddies – South Store

8331-C Willow Street – Lone Tree, CO 80124

Bosom Buddies – North Store

5684 W 88th Avenue – Westminster, CO 80031

Reach them online – You can also order off their website or on Facebook !!