Beautiful day in Golden today – beautiful day all over Colorado!
Here is another idea on how to turn your family portraits into stunning wall art.
Our Custom Canvas Grouping: Triptych.
(Yes, our Canvas Clusters are named, so we can easily keep track of which one you order!)
I just love the adorable big sister and baby brother in this series – taken from our Spring Flower Sessions.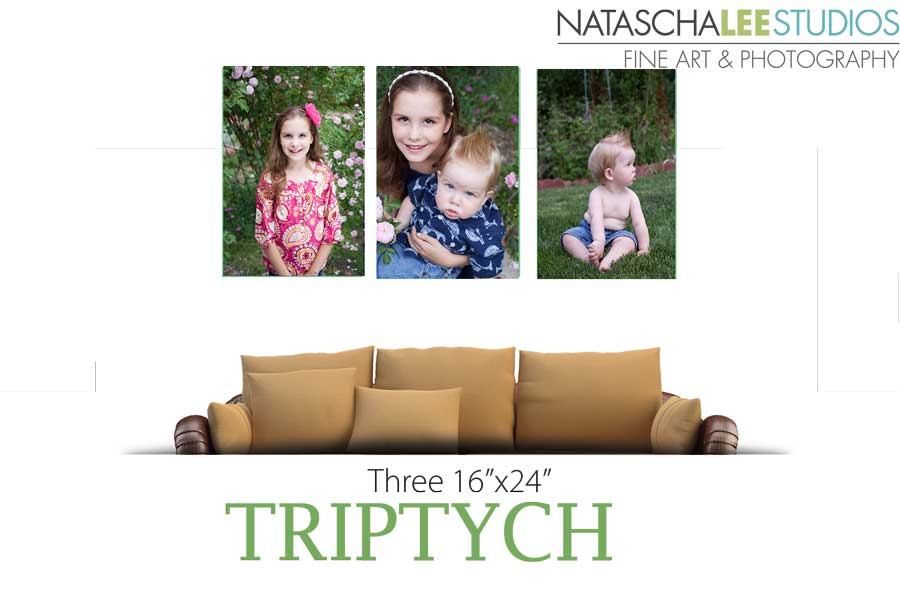 Golden, Colorado: Baby, Children and Family Custom Photography