Here's a fun bts (behind-the-scenes) image from a Denver model shoot, taken by by fab assistant: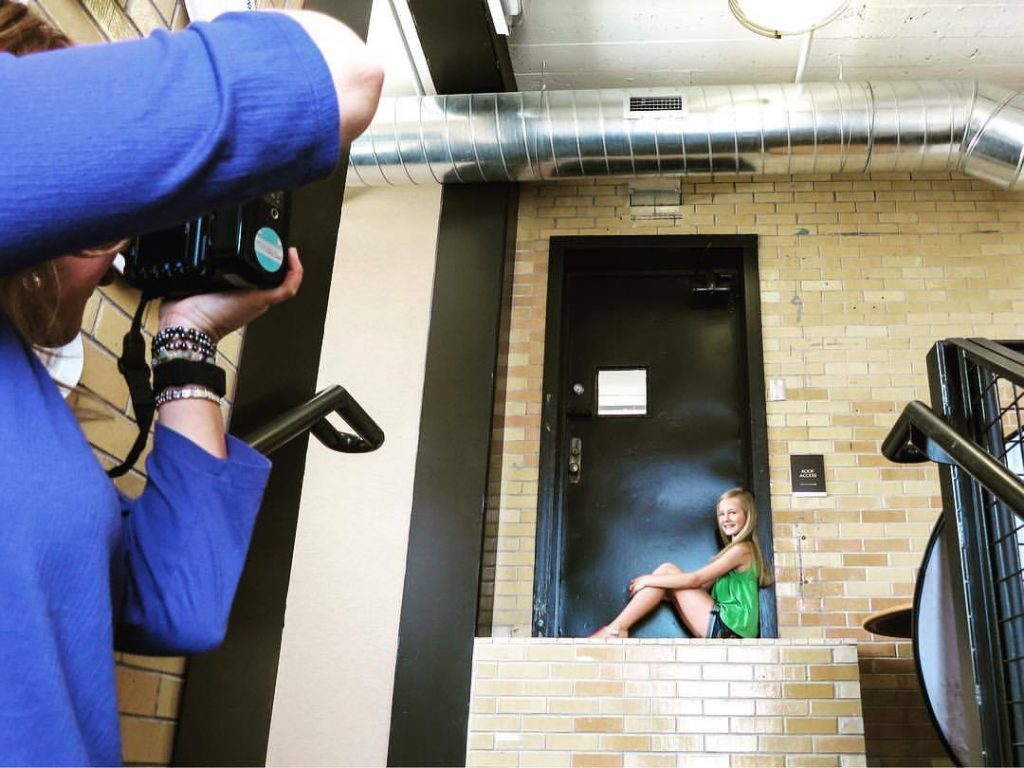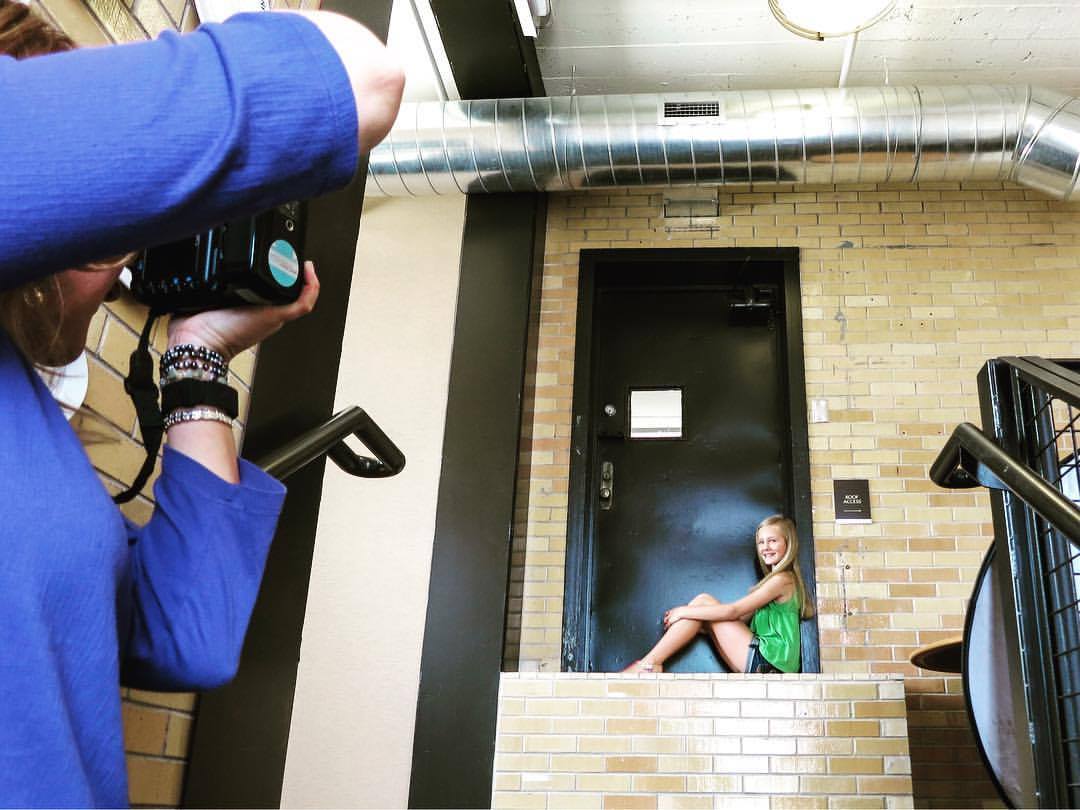 And here is what the final image looks like: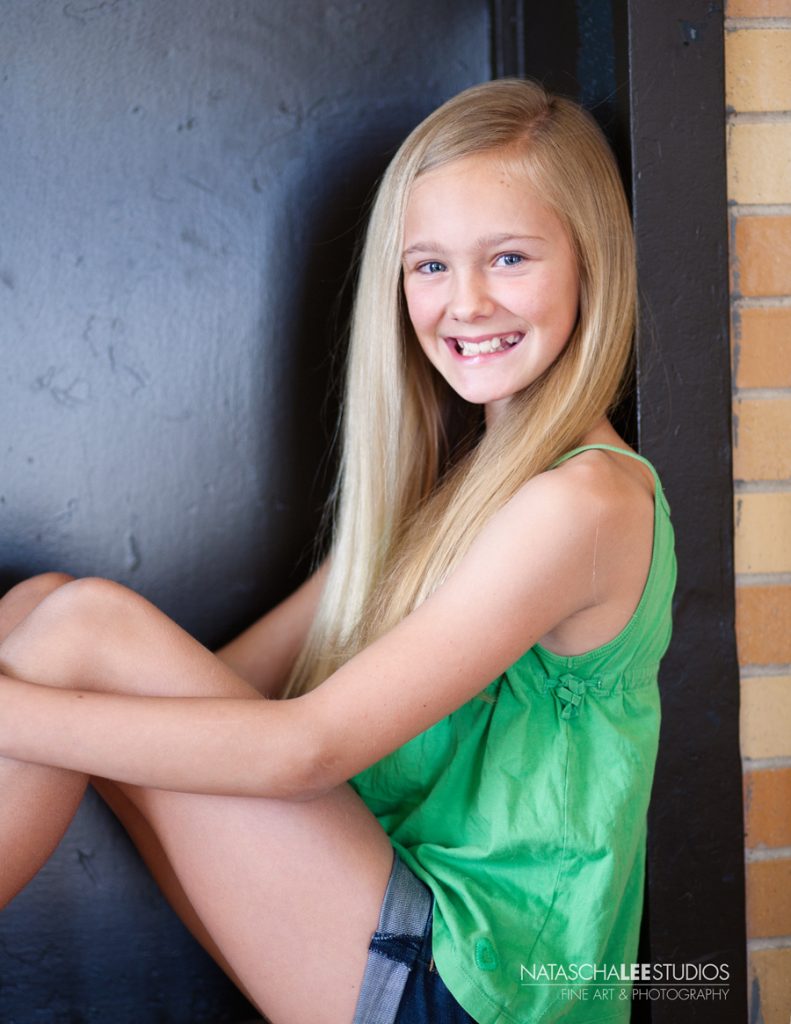 Sometimes, we walk past the most beautiful lighting just because it's in the dark hallway, or it's tucked back into a corner.  The light from that window, combined with the contrast of the big, heavy metal door behind, makes for a lovely image. Oh, yea, and the beautiful young Denver model and her pretty smile…that's a big part of it, too. 😉
If your pre-teen or teen child is interested in modeling, here are some helpful links:
What to wear for your photo session
And here is an interview with the Denver teen/ tween model above, and her mother and Denver Teen model sister.
If you want to book your own Denver Model Portfolio session, contact me today!