Here's a little BTS (behind the scenes) peek at my ever-growing baby prop collection. I tend to do more natural / lifestyle baby images, and I esp like to make images that include parents. But, we will usually do at least one or two of the "posed" images, and parents have a huge collection to select from! Do you see the "lions and tigers and bears" in the upper right/ Or the hungry caterpillar in the lower left, near the owl? Of course we have all three major sports: football, soccer and basketball (sorry baseball – I don't have you here, but we did use a father's baseball glove once, and put his baby son in it!). There is also a lion, and Xmas props and even a sock monkey!
Here are the props, sans bebe: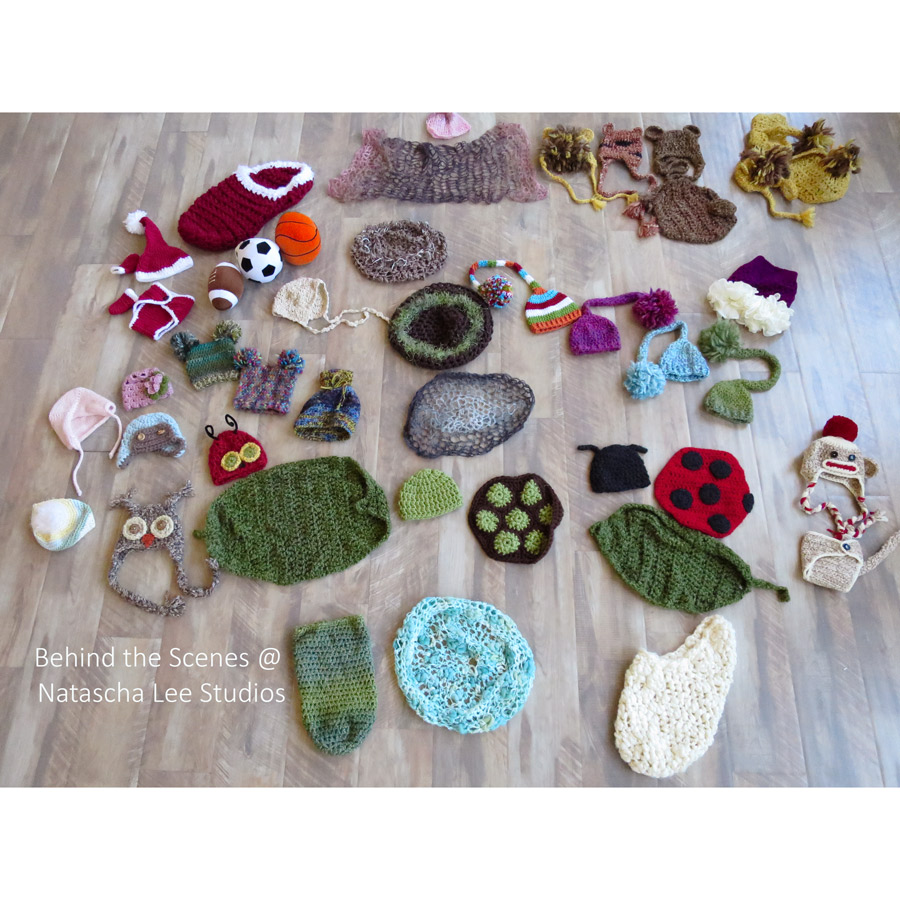 And here are some images using those props. Adorbs, right?