Headshots : One or Ten?
Most clients that want headshots- whether they are small business owners, or local executives, THINK they only need one image. However, they usually find great benefit in having a "library" of images for different occasions.
Idea #1: Outfits
A couple outfit changes will give you variety.
Idea #2:
And you'll want a few different expressions – perhaps a big smile for your LinkedIn profile, and maybe one a bit more conservative for your company's annual report. You'll want something in-between super friendly and super formal if you are presenting @ an industry event.
Idea #3: Backgrounds
It's also good to have a few different backgrounds – or a least some indoor and some outdoor.
Idea #4: Props
If you have any items you use in your business, include those in some of your shots!
There are a hundred different uses for your professional headshots, and you'll want at least 10 different looks to match the headshot to the specific use.
Also, if you run your own business, people love to see YOUR images (not stock photography) when they come to your website.
Below are four examples of a Headshots with Personality session, where the client wanted a library of marketing images to use.
Julianna: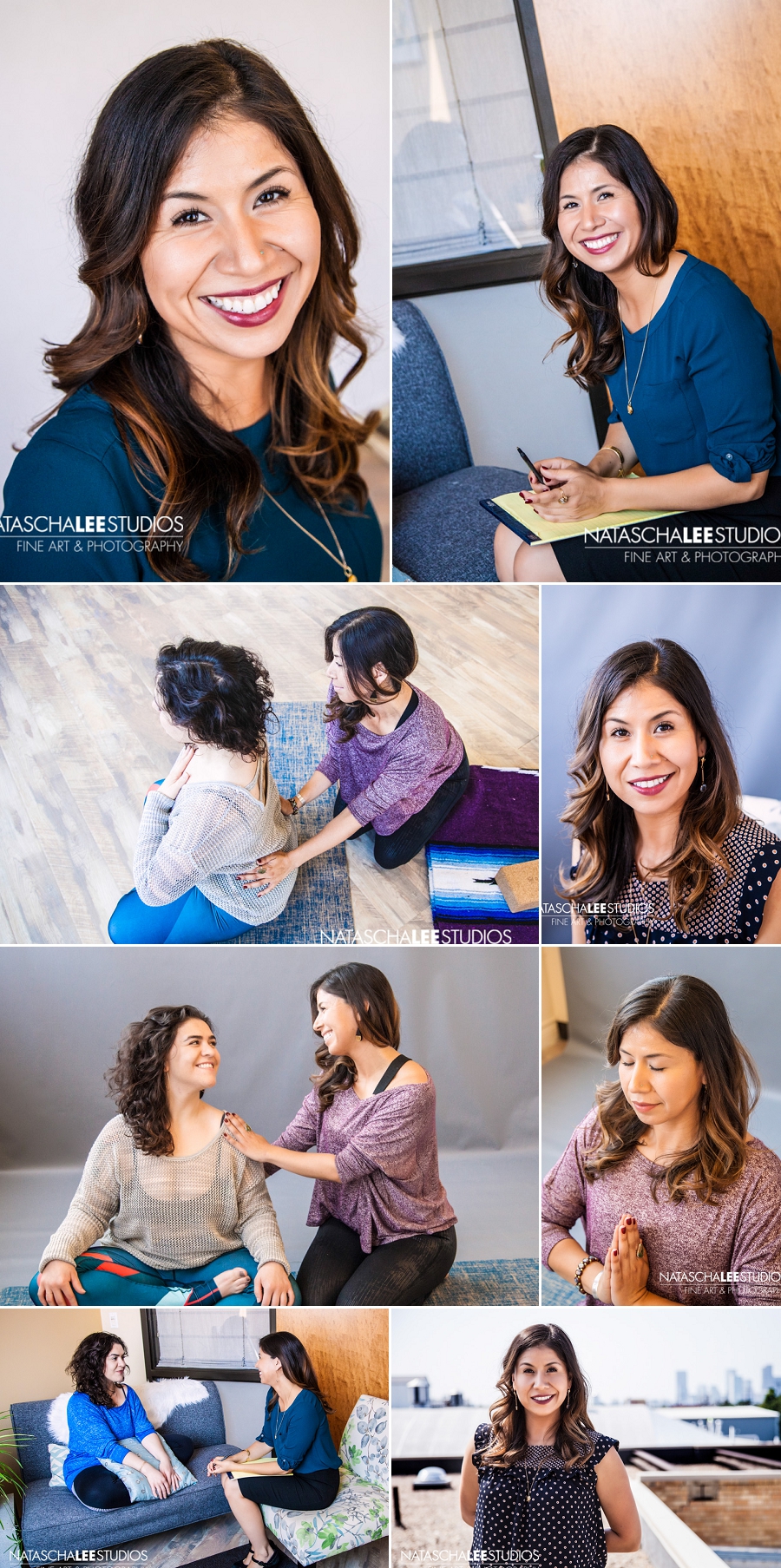 Andy: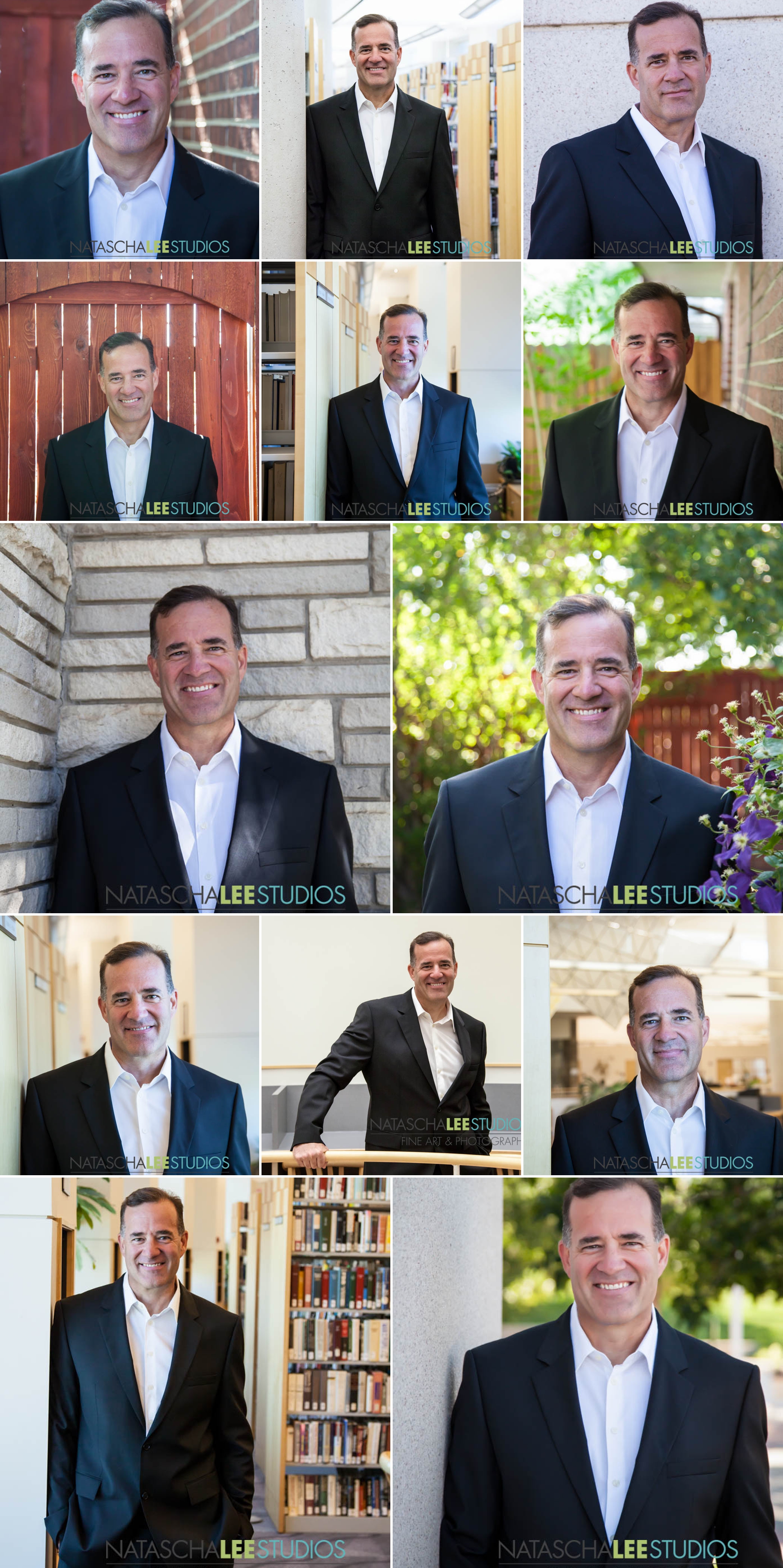 Gloria:

Jade: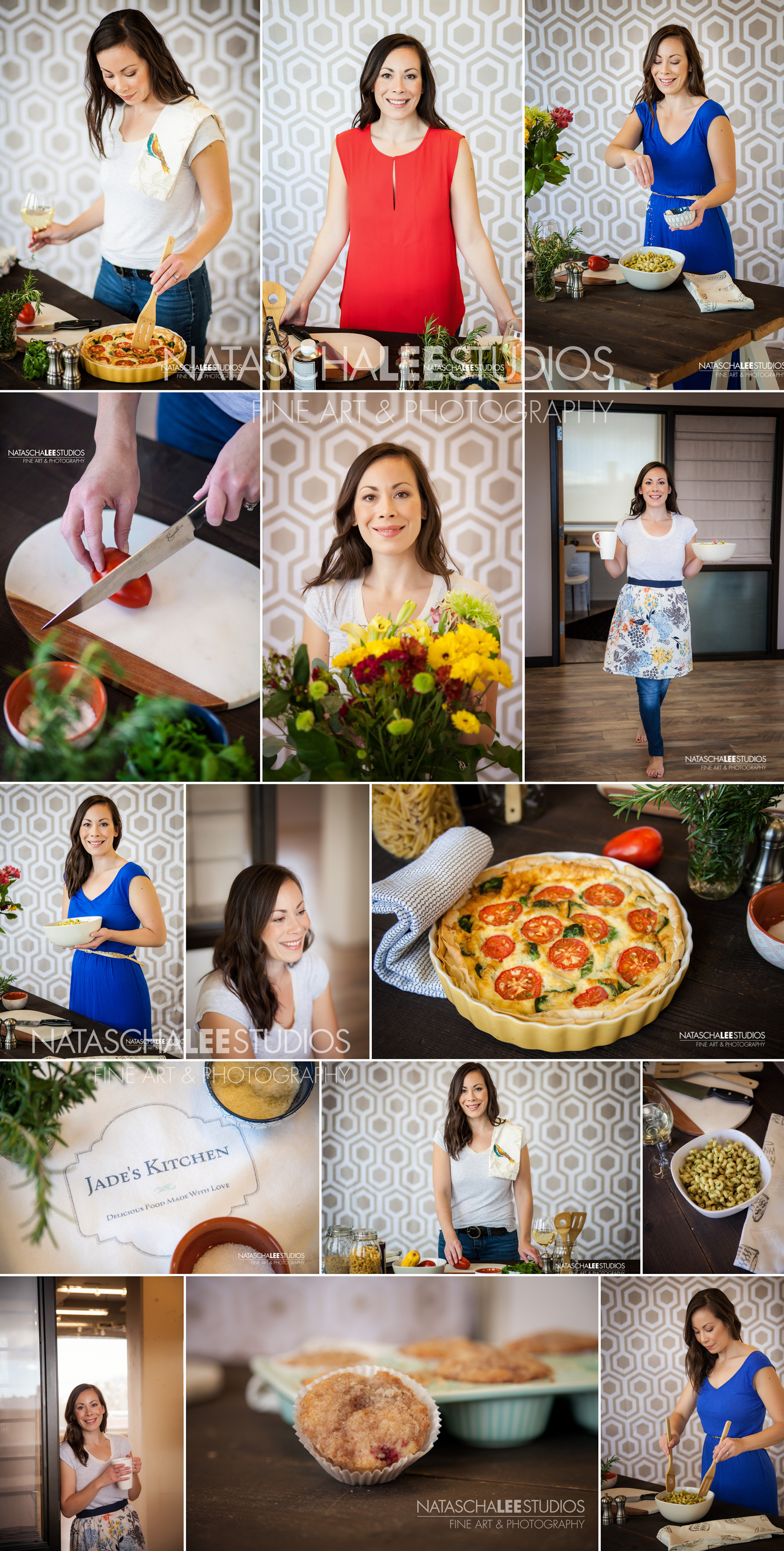 Denver Headshots with Personality (sm)