We are thrilled to introduce our Denver teen model of the month for October: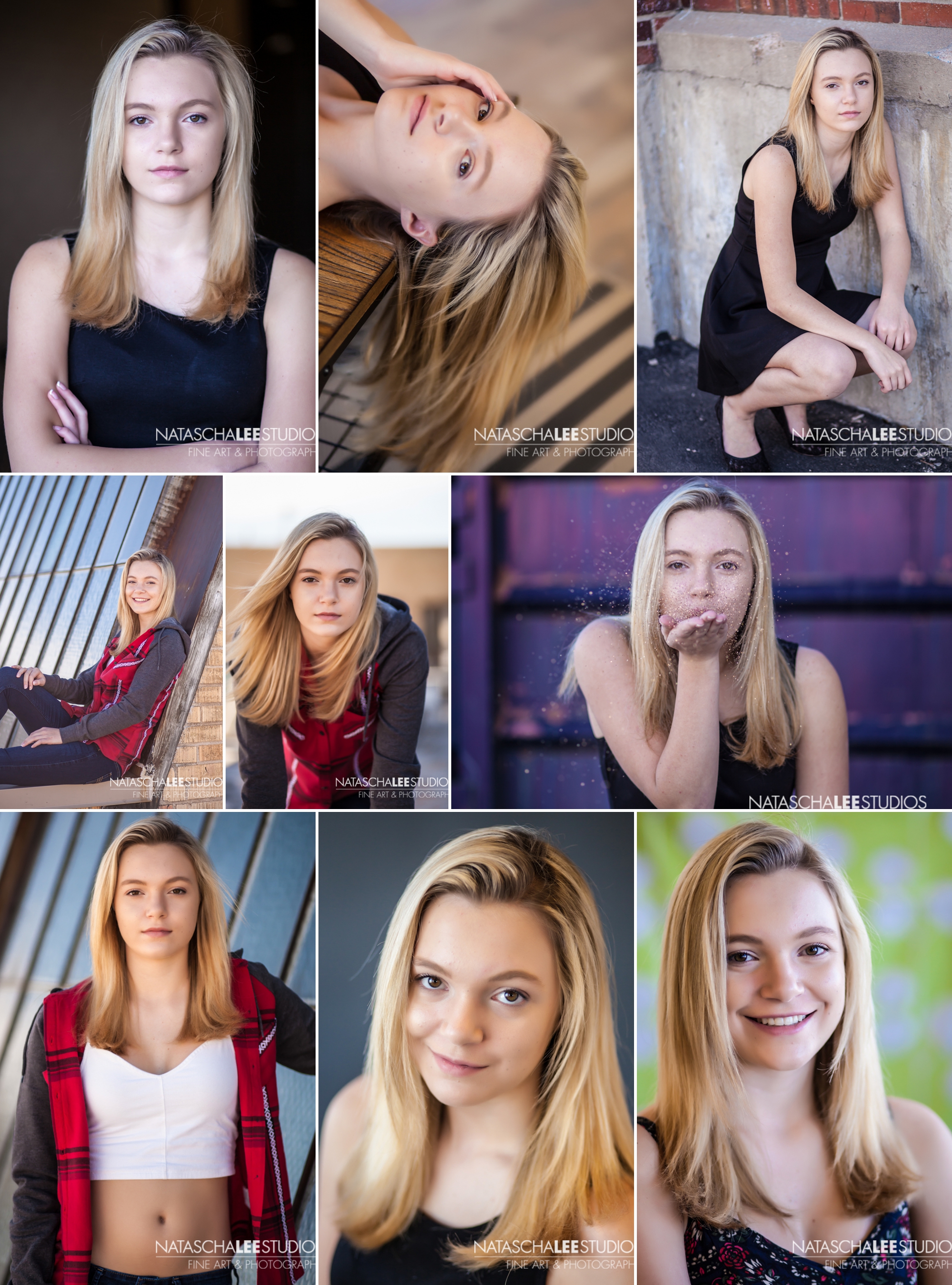 Denver Modeling Headshots and Portfolios for Denver Teen Model
Congrats to our Model of the Month:  Corrinne, a lovely 15 year old (14 when we did her modeling photos) from Denver.
Let's start by meeting Paula, Corrinne's mom:
Hi! I'm Paula Metcaffe,  originally from Wisconsin. When I have time to myself, I love to garden, work around the house and shop. Our family loves to vacation together in tropical places. For Christmas this year, we opted for palm trees instead of evergreens and went to Hawaii.
And now, a bit about her beautiful daughter – Corrine, tell us about yourself:
Hi, I'm Corrinne Metcaffe and I am 15! -I like snapchat, twitter, volley ball, going to concerts, history and gym. I LOVE makeup and REALLY LOVE food.  I dream of traveling to Australia and all of Europe.
Corrine, what is something about you that surprises people when they find out about it?

People are surprised to find out I was born in California but then lived in Wisconsin until I was 6, when I moved to Colorado.  I'm super tall, so my friends feel like "ant" next to me. If you need anything from your top shelf, I'm your gal!
Paula, made your daughter Corrine interested in modeling?

We heard about an event for kids that wanted to model and act. Corrinne wanted to try it – she was 10. It was held on the Disney property in Florida, just outside of Disneyworld. The kids learned how to walk the runway and pose. The read lines for commercials and performed in front of a camera. There were 1200 kids from all over the country. She got to meet so many people and learn many new things. One of the highlights was meeting the host of the show. It was David Deluise, the dad from Wizards of Waverly Place.

There were agents from the east coast and California. She had several offers that would have required us to move for the summer. At the time we were not able to go but it was a great experience and we made a lot of fun memories. She has wanted to model ever since.
Why did you pick Natascha Lee Studios for your modeling headshots?
We picked Natascha for several reasons. We have had numerous photographers over the years. Some were good and others not so good… but we wanted something different.  Something great. So, we began our search. Natascha had such great client reviews and we loved her work. Everyone looked so natural and comfortable. The chemistry with your photographer is almost as important as their skills.
Was there anything you were nervous or worried about before the session?
No. Natascha gave us great prep tips. We were only excited as to how the images would turn out.
What was your favorite part of your session?

The session went so fast. We were there for a few hours but it was so much fun that time flew. Favorite Part –  it was a tossup – the shoot with the glitter was great but I think that doing a shoot on the roof was the best.
Any advice to other new models before their photo sessions?

Bring lots of clothing options. Even more than you think you will need. Have fun!
How did you feel/what did you think when received your images?
So happy! We loved them. Everyone in the family had their favorite!
Ok – the most important question of all: If you could have any superpower, which one would it be and why?
Corrinne: A mind reader –  I could know what my teachers are thinking!
You can follow Corrinne at:  Corrinne.Metcaffe
Save
Save
Save
Save
Save
Save
Save