Deciding how to display your family portraits can be daunting. It's not only a question of where, but also how. If you have several images that you just love (from the same shoot), I suggest a Canvas Cluster, like the one showcased here: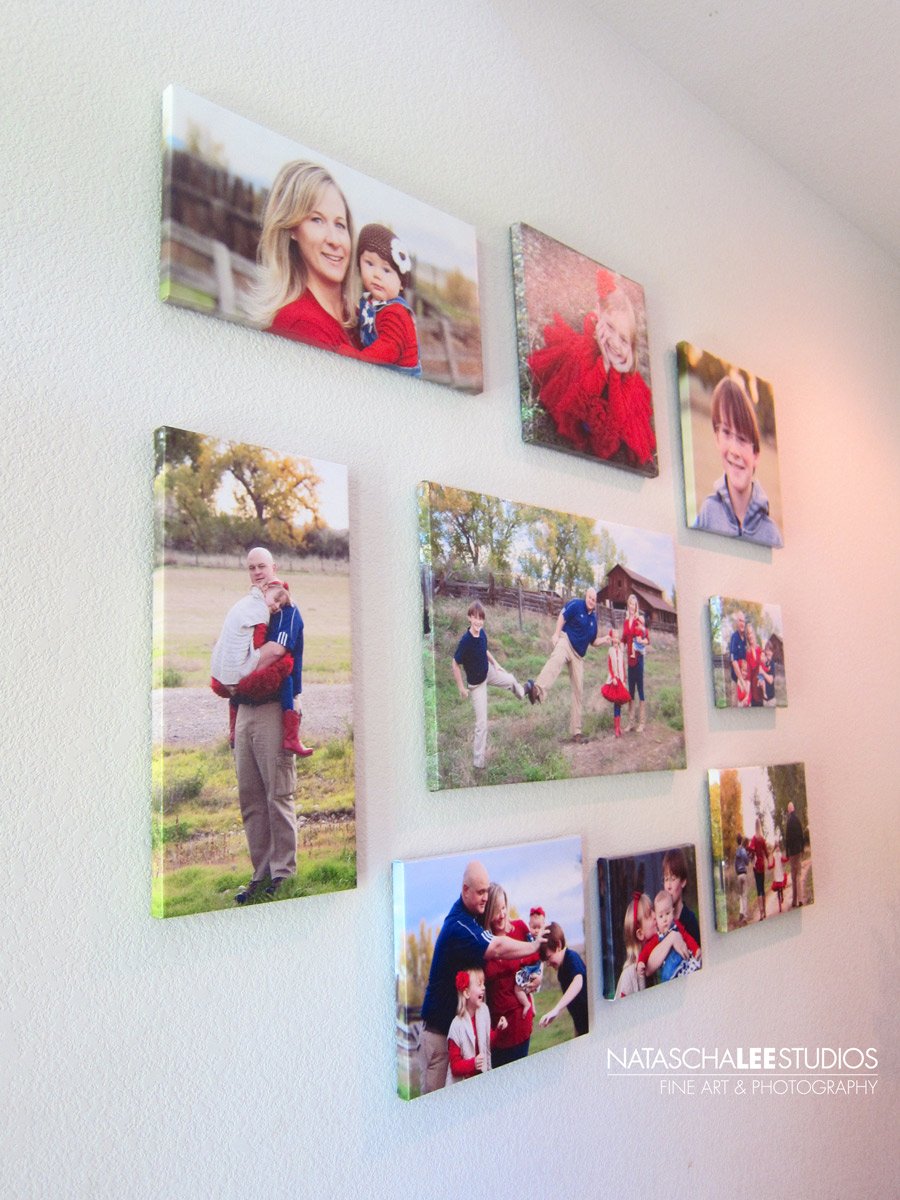 It's a great example of a wall display (called a "cluster" display) of my portraits for a local Broomfield Family. The client's favorite photo anchors the entire grouping – it's the largest and in the center.
A fun backstory about that center image.  I told them, as I tell all my clients, that when I'm photographing a family,  "We want each member to be physically touching another member." Usually this is done by holding hands, or placing your hand on someone else's shoulder. Well, this family had another idea for it – esp the boys who are pranksters. I rolled with it (I don't think they realized I was going to photograph their adorable shenanigans) , and we got an image they love that reflects this family's unique personality.
As the mom said about her experience working with me:
 "Natascha is a supremely talented photographer. She captures your family's true spirit, and crafts artistic portraits that you cherish for a lifetime. I highly recommend her."
Jennelle Ertl, Broomfield, Colorado
When you get family portraits you love, be sure to  order and proudly display BIG wall prints / canvas clusters of your family portraits. It's one of the best ways to celebrate your family's love and special connection. Also, I recommend ordering a couple small prints for your children's rooms, and/or bathrooms. Kids LOVE to have their own personal copy of the family photo.

Broomfield Family Photographer