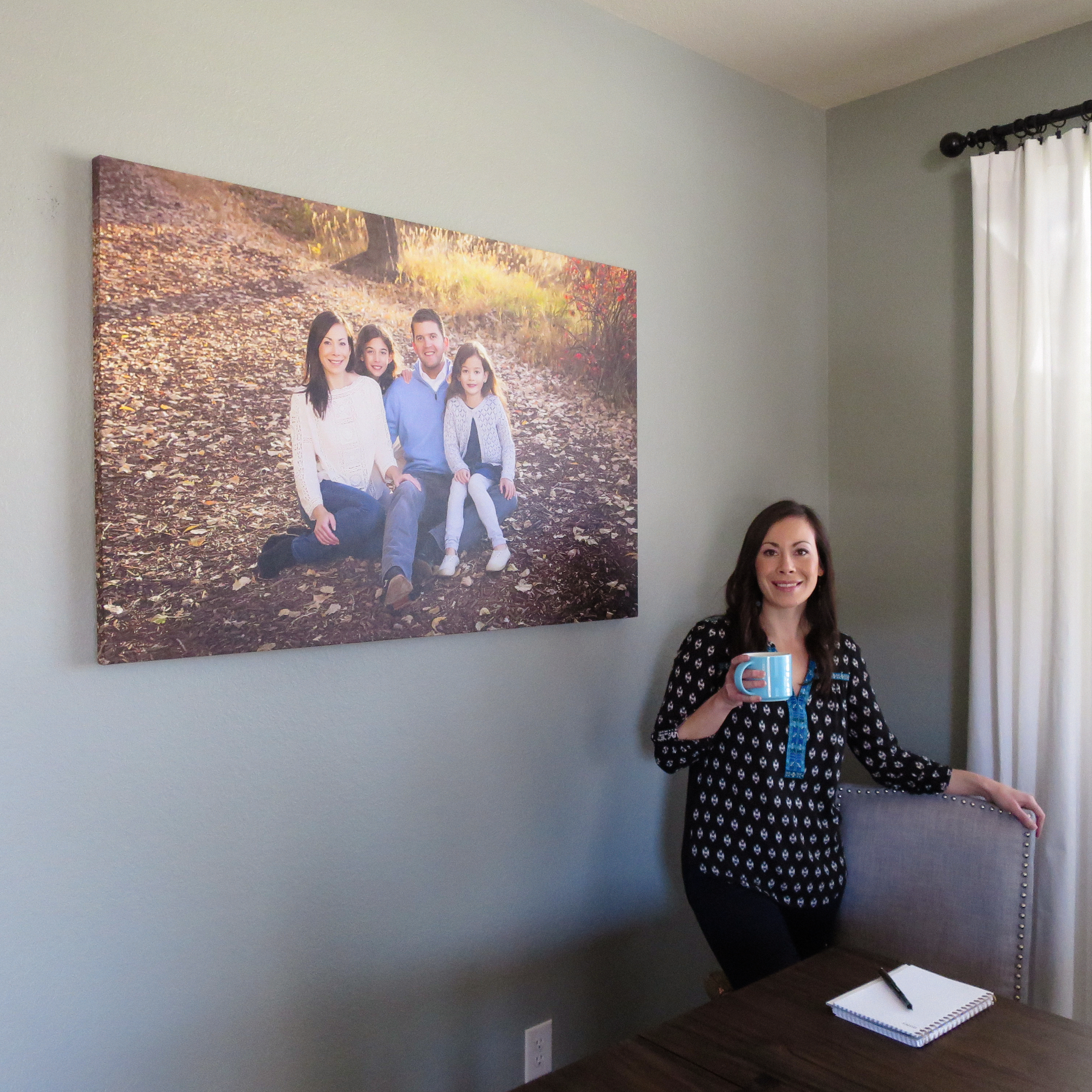 Here is the lovely Jade next to her large family wall art. I took her family's portraits last fall, and I recently visited her home for a video shoot/on-camera interview (I'm very honored that a local videographer wanted to create a video featuring me! And grateful that Jade agreed to be part of the project!)
It was a blast to walk around her house and see my portraits of her stunning family throughout the house….She ordered large wall canvases for her front room and hallway, mounted prints for her family room, an heirloom album, and small gift albums for grandparents, etc. I hear the grandparents were over the moon to receive photos of their kids/grandkids for Xmas.

This piece here is a statement piece, and the first thing you see when you enter her beautifully decorated Broomfield home! She's told me that she receives so many compliments on it. (Guests love seeing family photos when they visit your home. And so does your photographer – ;-)) 
Be sure to order and proudly display BIG wall prints / canvas of your family portraits, it's one of the best ways to celebrate your family's love and special connection.

Broomfield Family Photographer