As a Denver Model photographer, the question I hear the most is "what should I wear?"This posting is to help out any Denver model (well, any model anywhere I guess!) who is planning a professional photo session to build their modeling portfolio. You also might want to check out my top 3 tips here.
Here are two great examples of my Model Portfolio+ Plus for Teen Girls. Not only are these girls beautiful and photogenic, but they and their parents did a GREAT job preparing for their modeling session. Preparation is key!
You'll see that each girl has three distinct looks –  one casual, one dressy and one "other" – sporty in Lucia's case and dressy in Isabella's case.  Your third outfit could be related to your favorite sport, or it could be shorts, or it could be similar to outfit 1 or 2 – but in a very different color.
Speaking of colors, you'll see that the colors are varied, and the clothes are all in new/almost new condition. They fit well, but not too tight. The outfits are all age-appropriate (nothing too short or low cut).
Models bring a variety of outfits (at least six) to their portfolio and headshot session, and then I help them select the very best that will result in great images that showcase their unique beauty and personality.
Their hair is natural, and make up is none or minimal.
We shoot each outfit in a different location, all in and around my studio.
BTW, this isn't just for models! If your are looking for an amazing experience for your tween/teen girl, or a "Top Model" type shoot for your High School Senior, this is a great option!
Example one – Lucia: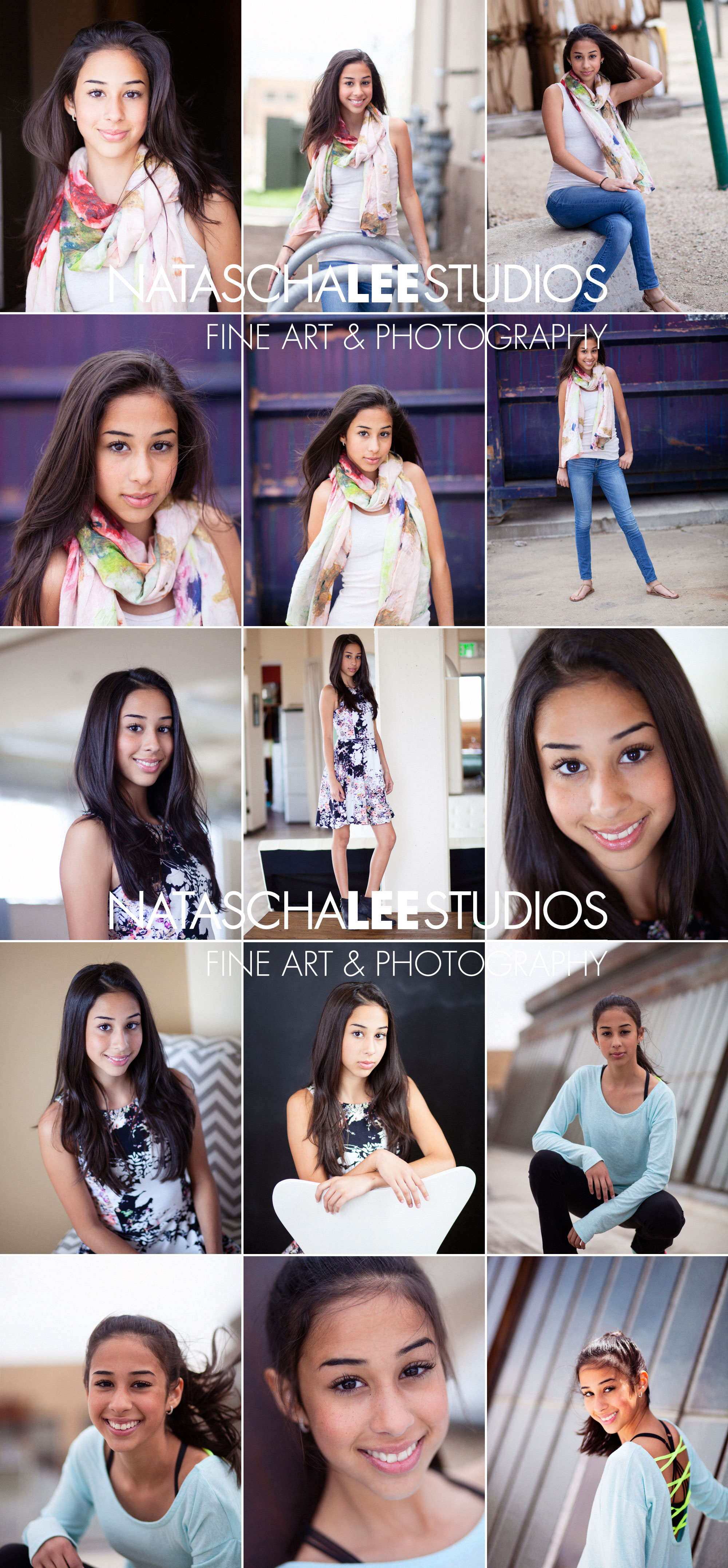 ---
Example Two: Isabella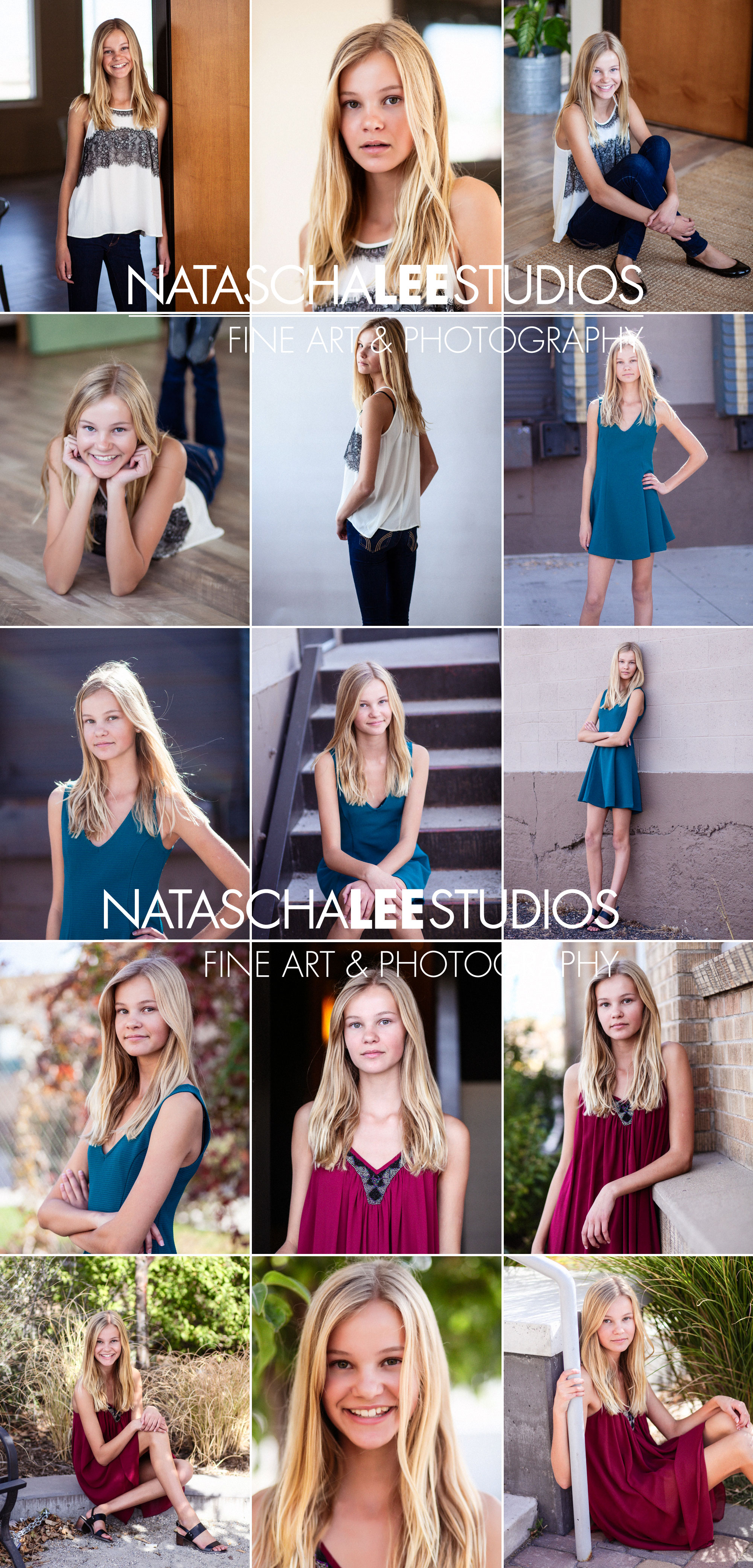 (Standard Sessions have 10 – 12 images, +Plus sessions have 15 images)
Ready to book your own model portfolio session? Click here and let's do it!