As a Denver Baby Photographer, sometimes I think I have the best job ever! Like getting to take newborn infant portraits for the parents of this sweet baby girl. I photographed her at just 3 days old! And I just saw her yesterday and she is now 3 months old (yes, that is how far I am behind on blogging images). She just gets cuter every day.
This one was a special shoot, because we have known this mamma for several years, and my husband was my assistant that day. He loved holding this sweet little baby girl, and I had to remind him that her parents brought her for photos, not for him to hold! 😉 I kept saying, "Ok, give her to me please, I'm ready to take photos." And he would walk away and pretend he didn't hear me. 😉 (He loves babies, too!)
The little purple knit hat is so cute; it's custom made from Etsy. I think someday I should post a photo of all my newborn baby photography props that I use during baby photo sessions. I would need a very wide lens to get them all in the photo. But it is so much fun, when parents come, to give them some options and choices. If you look @ a full newborn session with me, you'll see that I do a few of the posed/prop photos, but I also like to do "lifestyle" photos, which are much more about just the baby, and some with the parents, too.
Because the photos of your baby will be cherished by three generations: you as parents,  your own parents (the grandparents) and your kids. BUT, those that also include you, the parents will be cherished by five generations: yours, your parents, your kids (the baby in the photo), your kids's kids, and even their kids (your great grandkids). If you have been lucky enough to have a photo of your grandparents holding your Mom or Dad as kids, or even a photo of your great grandparents holding your grandparents as kids, you know how magical that is! So, that's why I always ask parents to get in the picture!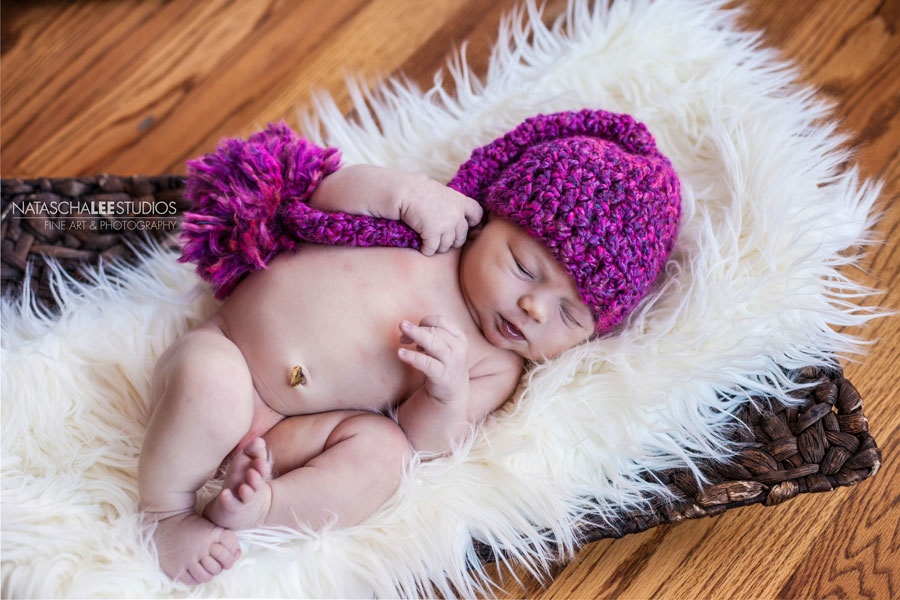 Denver Newborn Baby Photography
Looking for video samples of custom portrait sessions? Check them out on my video page.