Here's a video of a recent Family Photography Portrait Session, taken in the beautiful Colorado mountains above Boulder and including their sweet family dog.
As you may know, it's important to view a photographer's work end-to-end (such as a full family session, or a full wedding) to get a good feel for what their work is like and what you can expect from your photo session. It's the best way to know how the session will flow, what type of images the photographer will create. Anybody can take one or two good photos, but you want to understand how consistently their work for all clients matches the level of the few favorite images they post on their website. If you would like to see more full-session family portrait videos, visit my video page here.

One thing you'll notice is that most of my family sessions include photos of the kids individually, with each other, with parents, parents alone, just the parents, etc. I like to provide a variety of combos so that we can create a lovely album or wall collage for your home and so we honor each of the individual relationships in your family.
Westminster Family Portraits Outdoors in the Boulder Mountains from N Lee on Vimeo.
Speaking of Collages, here is the one we did for Dad for his office: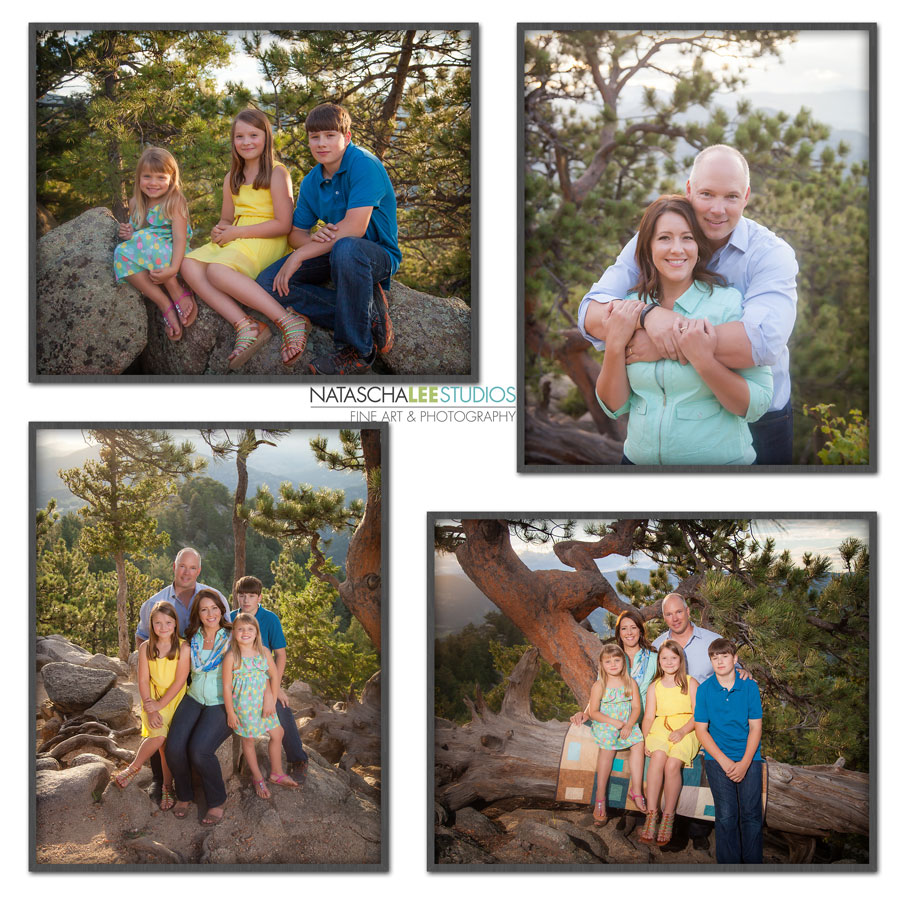 Boulder – Mountain Family Portraits