I shoot modeling portfolio images and headshots. Mostly for models, dancers,  gymnastics and executive/business people. I have done this for years, and I'm even the official "in-house" photographer for local modeling agency Wilhelmina. It's great fun, shooting modeling portfolio images for kids from 6 months up to 17 years old.
This photo below is one of my favs from a recent portfolio session. This teen model had this great half smile, and I love love it! (I will typically shoot a full range of expressions for any type of headshot, modeling or portfolio session – serious, half smile,  big smile, and right out laughing.) The funny thing is that neither she nor her mother were aware of her great half smile  – I was the first one to capture/notice it. Here it is: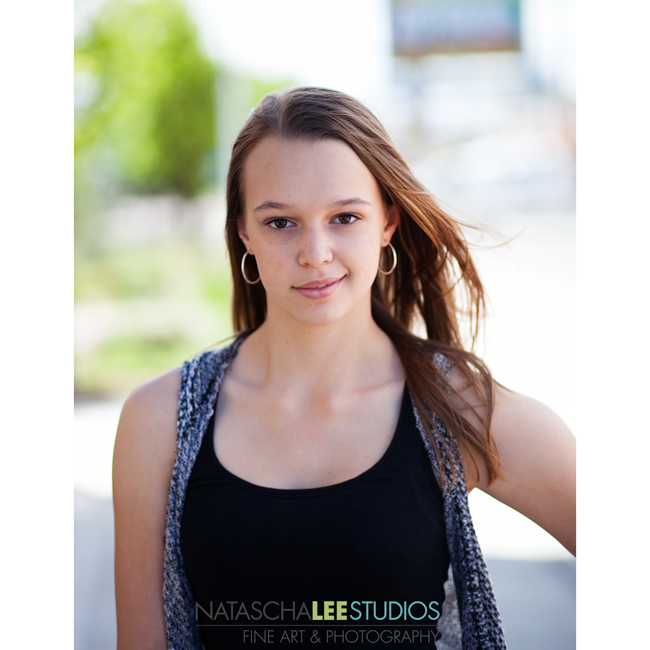 I started telling her how much I love her half smile, but she didn't believe me. I asked her mother if she had noticed it, and she also hadn't! That's one of the great joys of working with a professional photographer; we always bring out something new or previously-unnoticed in my clients. Something that is totally "them", but still new and fresh and fun.
So, since she didn't believe or wasn't aware of her great half smile, I had to show her the actual photo (above) on the back of my camera.
This is what she looked like just after I showed it to her. She and her mother were laughing at the new discovery.   (Yea, there was lots of laughing and fun @ our shoot. That's pretty much how all my shoots go. I never know who has more fun – me or the people I photograph. )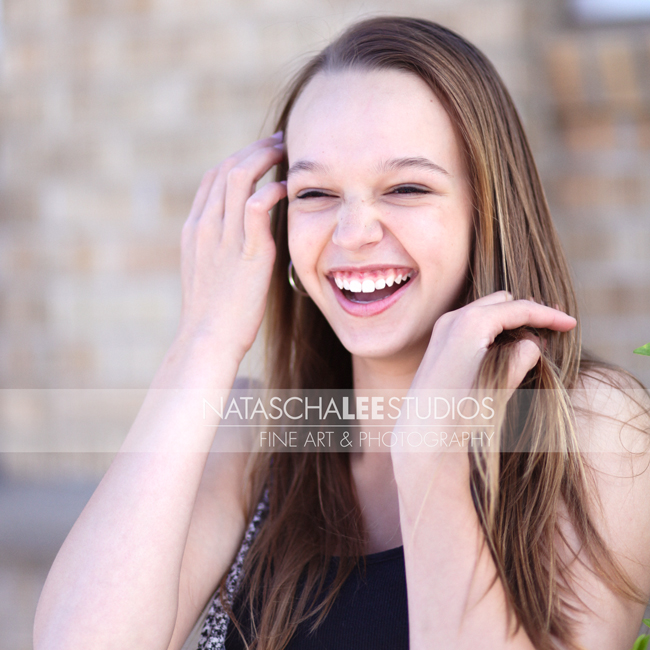 If you are looking for modeling headshots for your teenager (or child) in Denver, contact me for more info.
Modeling Portfolio Images for Denver Models