Oh what a difference a year makes! The photos of this adorable toddler girl below were taken 1 year apart – the first one by her mother and the second one by me. (I was so excited when her mother found this one from a year earlier, with a similar pose.)
Look how much this sweet little girl has grown in a year! They grow up so so very fast.
I recommend *At Least* half-yearly portraits until your child is two, and then annual until five years old. They will change so much every few months and high quality custom portraits are one of the very best ways to celebrate your child's unique personality! One of the things that girl's mother and aunt said again and again (during our viewing session of their images), "I love these! You absolutely captured her personality!"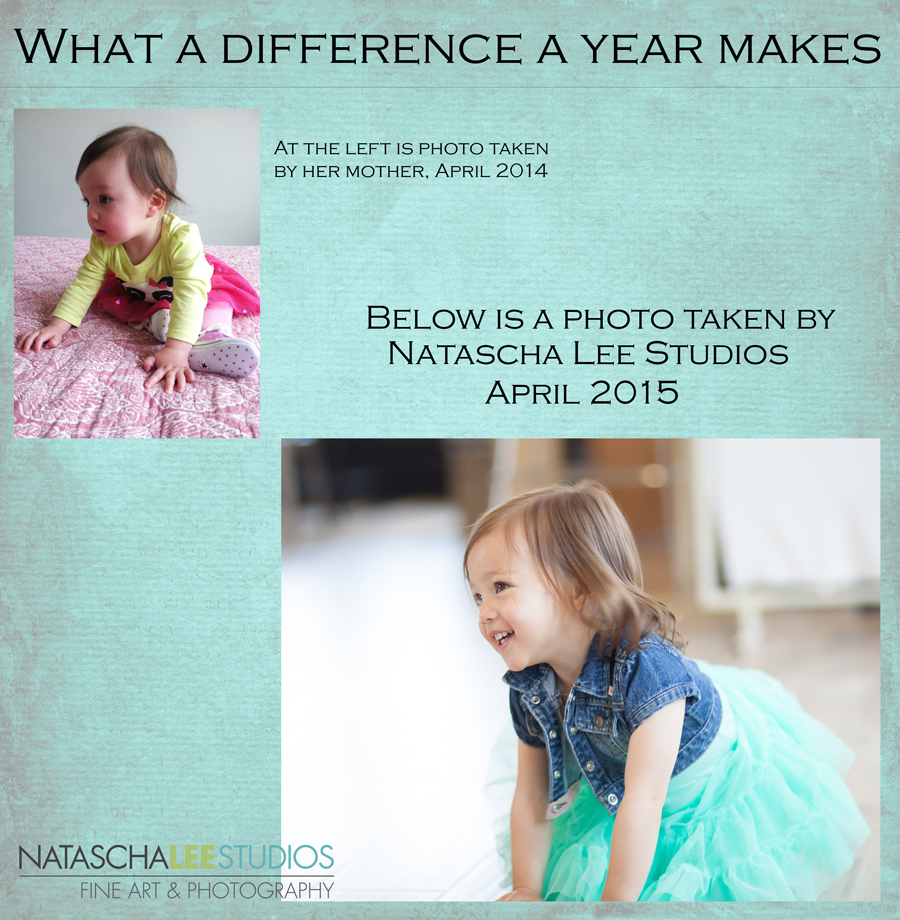 Denver Children's Portrait Photography
For more images of this sweet girl, visit here.