While I usually shoot family portraits outside, I still use my North Denver studio for newborn photos, model portfolio images, Headshots with Personality(sm), and for my annual art show.  It's also where I meet all my clients for their "Movie Premier" session, where we get to review their amazing images, movie style. I've been meaning to post this Studio Tour for quite a while….
Here is my beautiful, light-filled studio with many different shooting space options. I'll share images of the empty studio today, and then tomorrow I'll show you some of the portraits taken in each of these amazing spaces.
Let's start with a few images to give you a general idea of the space. See those huge windows on the right and the back? They create this lovely, yummy light that is flattering to everyone!
Now, for a room-by-room tour.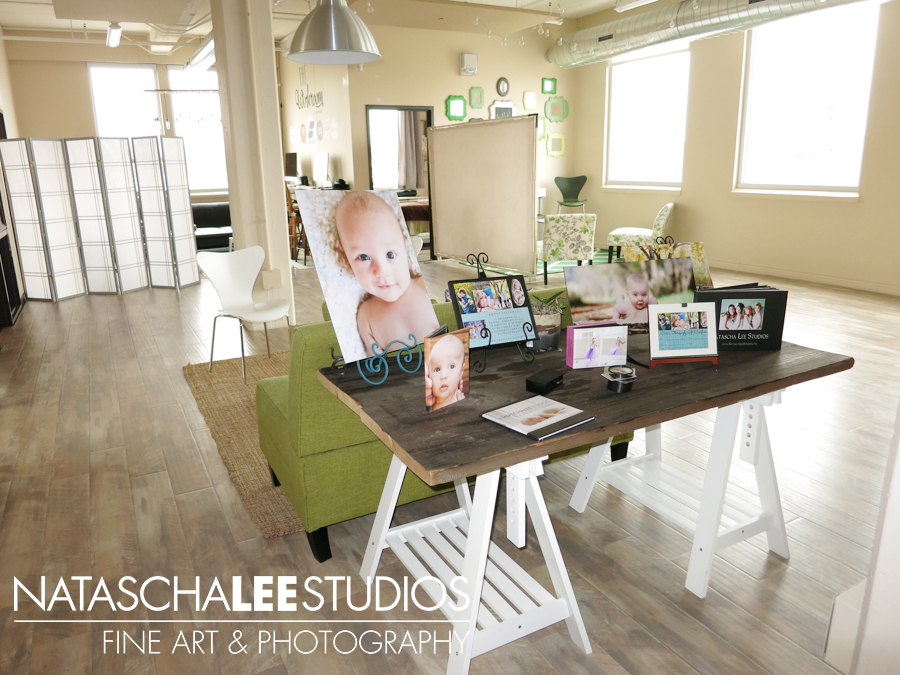 Here is what you see when you first walk in the front door: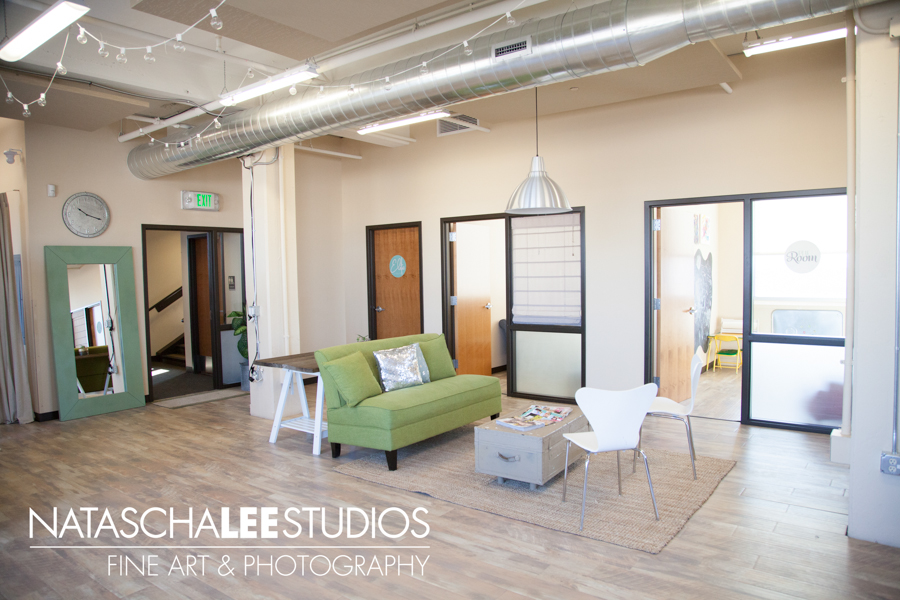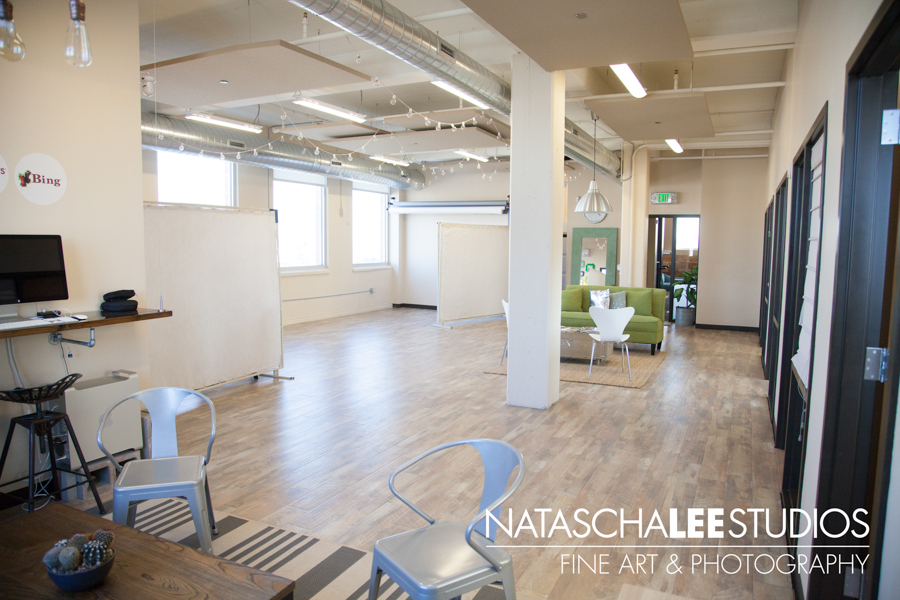 And here is the view from the opposite side, looking back to the front doo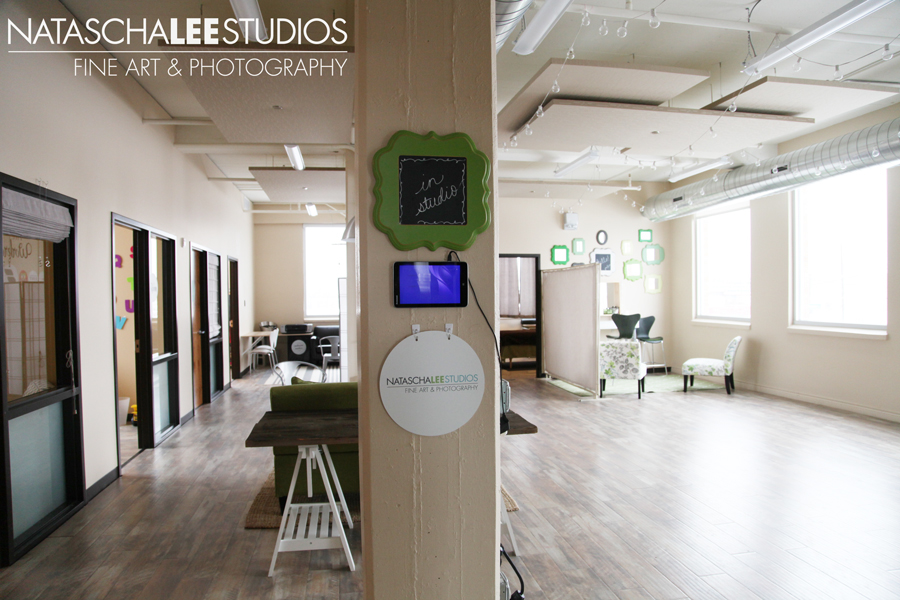 r.

The studio has a wonderful Playroom for your kiddos: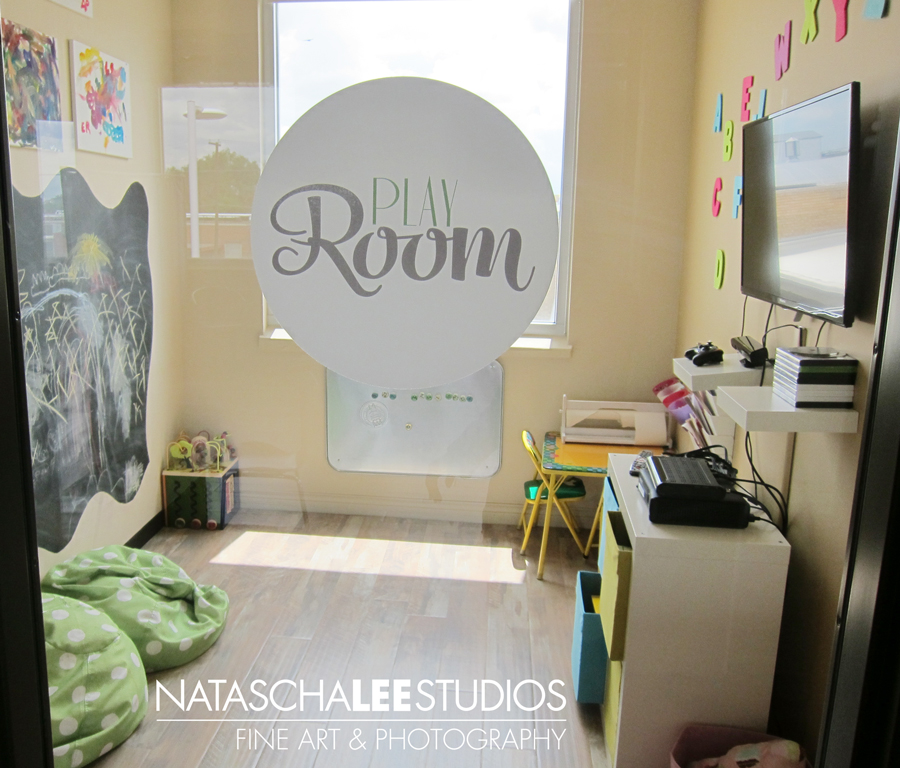 This is the "Sunshine Room", with a bright white bed perfect for newborn baby images, as well as big and little sibling shots! Although I think it should be called the "Jump Room" because all the young kids love to jump on this bed! Enormous windows on two sides to naturally light up beautiful newborn skin: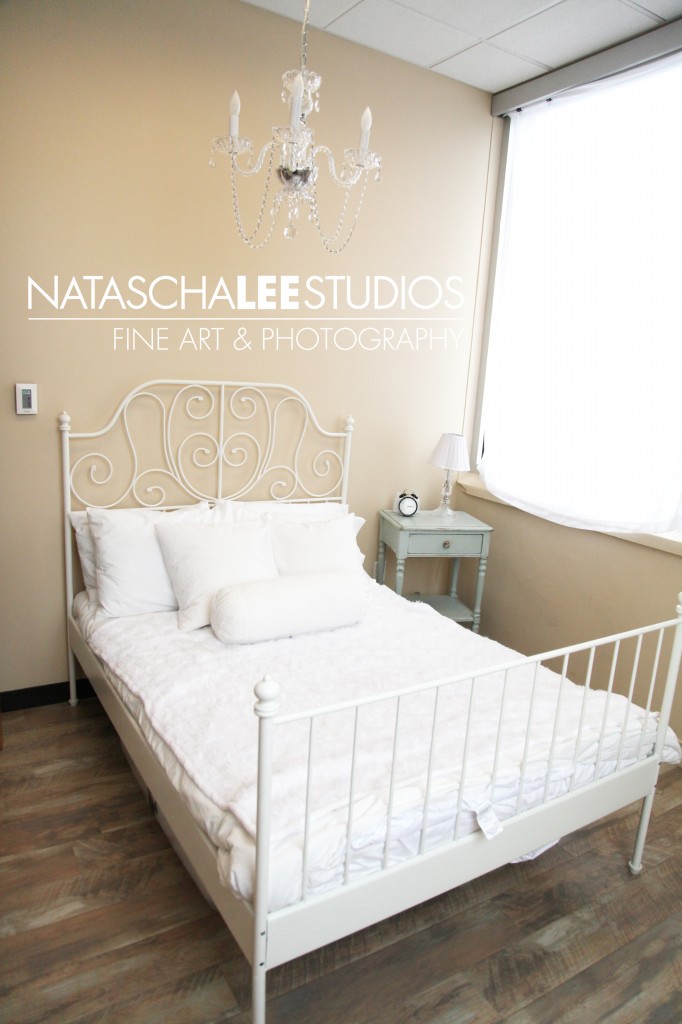 This is the "Super Space", where we can shoot with with a huge variety of backdrops, and take advantage of that lovey natural light from the huge windows. The size, layout, and lighting provide lots of variety.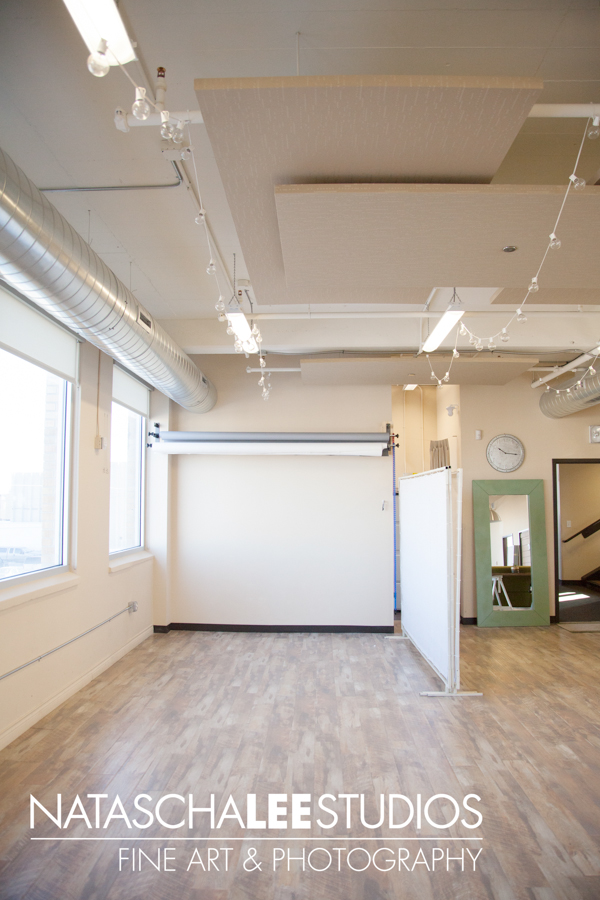 Here is a space dedicated for you to do your hair and make-up before the shoot, the "Beauty Corner."  If you are looking to have your hair and makeup professionally done, we work with some of the best make up artists in Denver!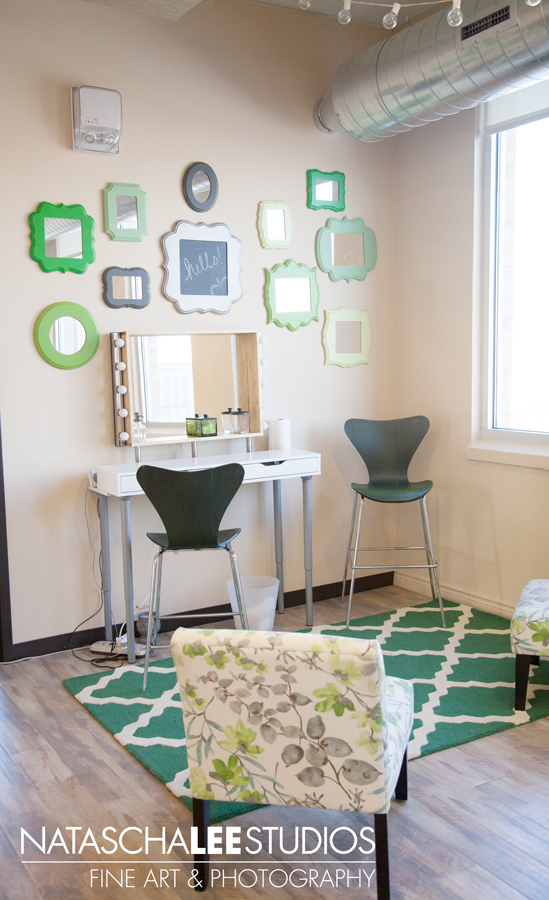 This is the "Premier Room",  where we meet two weeks after your photo shoot to see the "Movie Premier" of your images.  Your chance to be a movie star! You get to see all your beautiful images, and we'll review your product choices including Archival Custom Wall Art, Mounted Gift Prints, Archival Hand-crafted Albums, Keepsakes and Digital Files. Notice the wine glasses on the table? More about that later….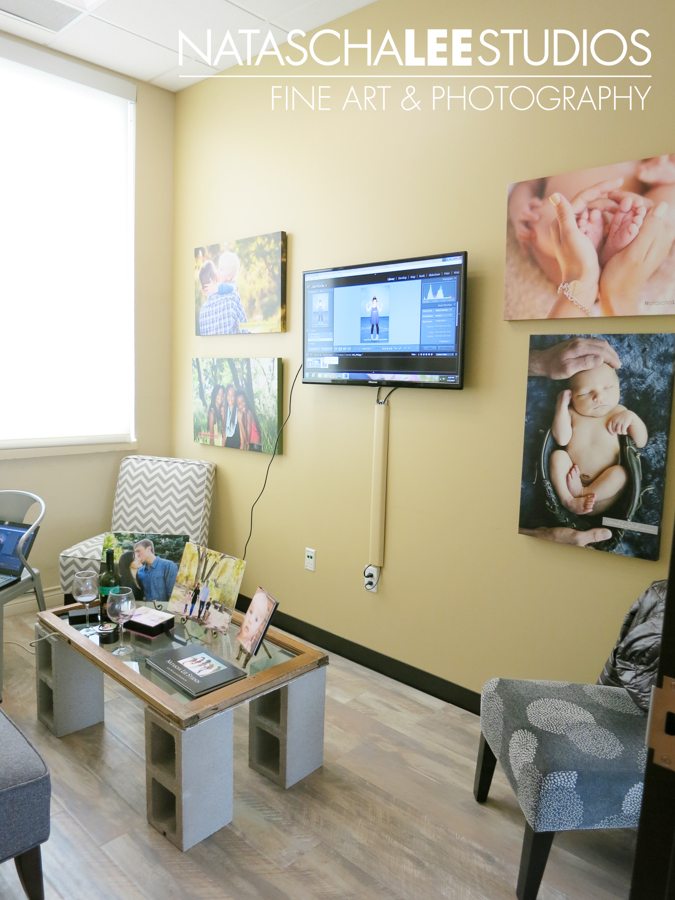 The "Boardroom", perfect for Headshots with Personality(sm) for executives and business owners.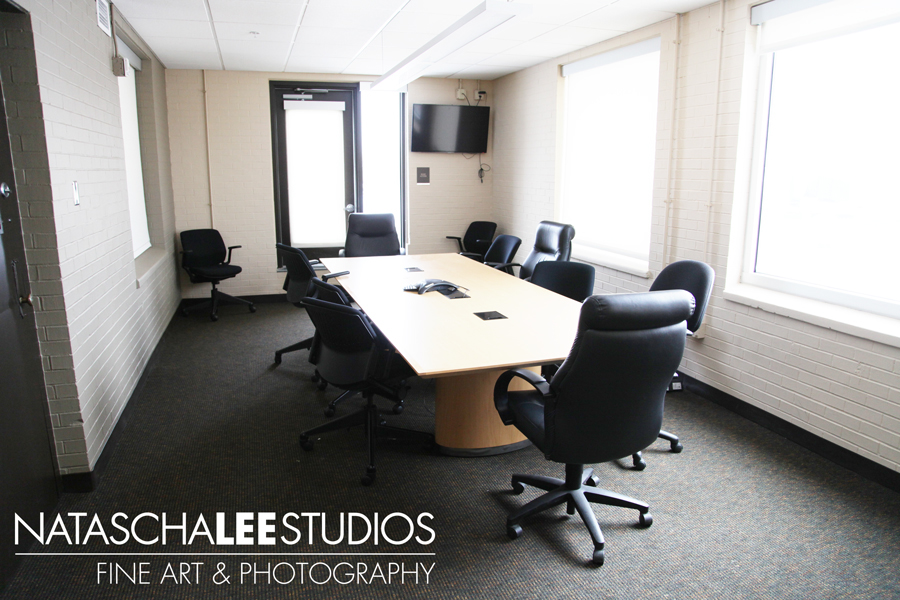 The "Workroom" is a great space for clients to lounge while waiting for their shoot, and it's also a great space for corporate headshot clients looking for a more urban/alternative look than the "Boardroom" above. As with all the spaces, note those huge windows that bathe my clients in flattering natural light.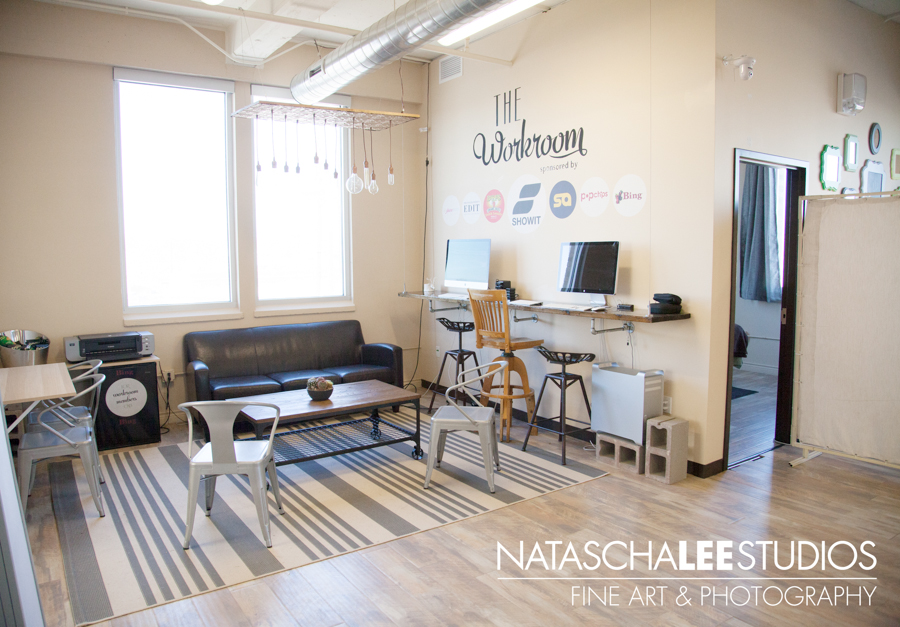 Thirsty? Looking for a little caffeine to energize you or some wine to relax you before your session? (I swear, one of my clients last year brought rum and coke to her corporate headshot session, to get her relaxed…and it worked, she LOVED her images.)  We stock wine, soda, beer and bottled water…as well as coffee and tea. And we feature local Colorado wineries!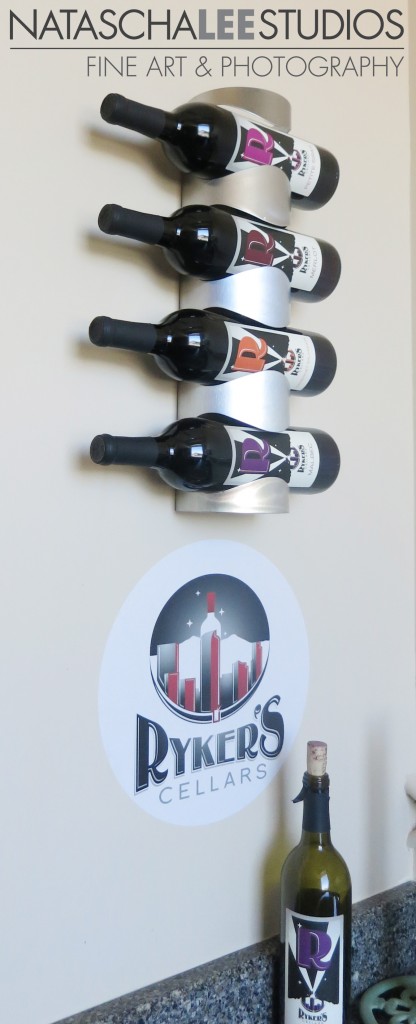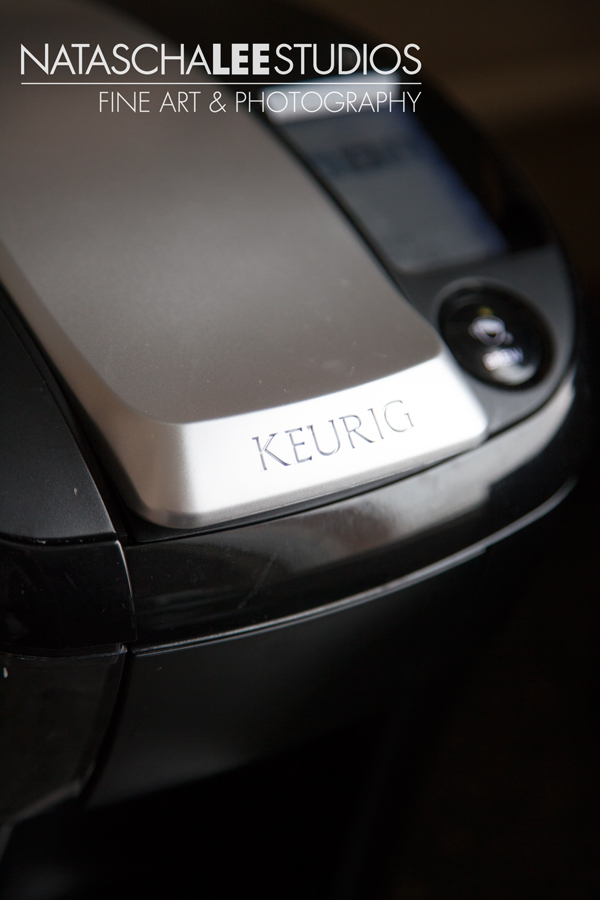 Well, that's the end of today's tour. Come back tomorrow to see some of the actual portraits taken in these spaces.
BTW, I would love to take your portrait in my Denver Studio! Contact me today!
  All images ©2015 Natascha Lee Studios.