Hi, I'm Brittany and I am one of Natascha's Assistants. I'm pretty sure I'm her favorite assistant, actually. 😉
Natascha takes every December off to spend time with her family, so I'll be handling the blog and Facebook for the next month or so. We have great shots we never got around to sharing and I hope to change that by sharing them with you.
Btw, here is a black and white  headshot of me that Natascha took before a twin newborn shoot earlier this week. What a perk, right? Who goes into work and gets a beautiful professional headshot?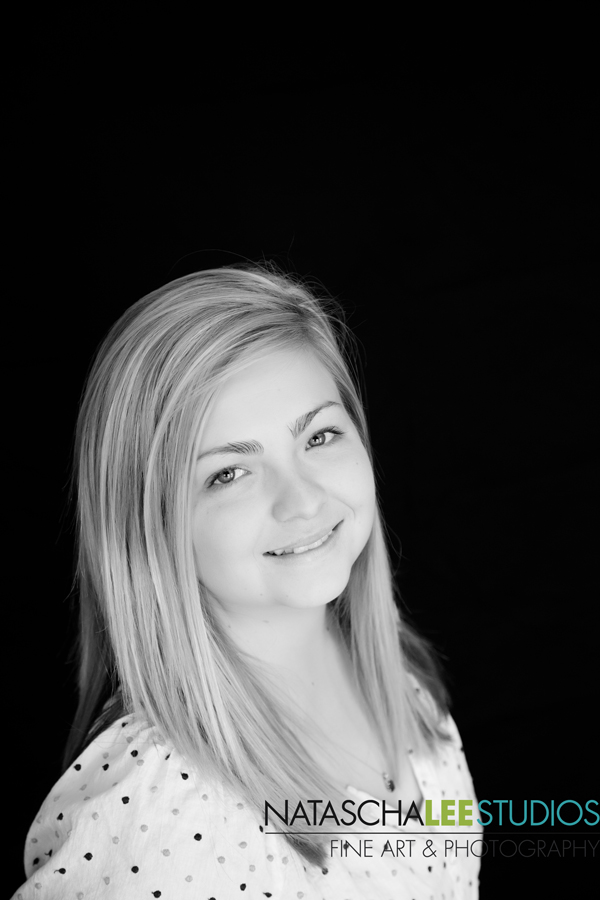 Broomfield Black and White Professional Headshots (with Personality!)